Training excellent educators
In the School of Education, all of our programs foster high academic standards, technological literacy, collaborative partnerships, and a diverse learner perspective. Licensure programs are standards based, designed to provide students with the knowledge, skills, and dispositions characteristic of highly qualified educational professionals.
Experienced faculty
Faculty members have significant K-12 and administrative experience, allowing them to bring real-world perspective to their students.
Graduating teachers with classroom experience
Every teacher licensure program includes a student teaching component, but we prepare students to lead classrooms by getting them into schools from their very first semester. This experience in the classroom provides students with the experience to be successful educators with fulfilling careers. It also helps those students who do not thrive in a classroom setting to discover this early in their education.
Undergraduate areas of study
Licensure programs
Middle/Secondary Education

Biology
Chemistry
Communication Arts and Literature (English)
Mathematics
Music Education (Vocal or instrumental, K-12)
Social Sciences
Spanish (K-12)
Non-licensure programs
Graduate areas of study
Certificates
Certificate in Professional Studies
Meet the Dean of the School of Education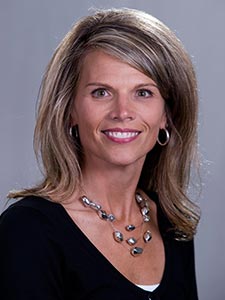 Dean Brenda Fischer, an Associate Professor in the School of Education, became the Dean in 2017. She earned an Ed.D. in Teaching and Learning from the University of Minnesota.
She earned a B.S. in Elementary Education at Moorhead State University and an M.Ed. in Teaching and Learning from Saint Mary's University of MN.
Dr. Fischer can be reached at bfischer1@css.edu or 218-723-5971.
Location
Tower Hall Room 3101
1200 Kenwood Ave.
Duluth, MN 55811
Brenda Fischer, Ed.D.
School of Education Dean
Accreditation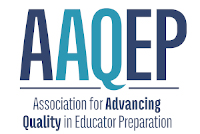 Click to see Performance Data
of Candidates in the College
of St. Scholastica
Teacher Education Program
The Teacher Education program at the College of St. Scholastica is accredited by the Association for Advancing Quality in Educator Preparation (AAQEP) for a period of 7 years, from July 2019 to July 2026. The accreditation does not include individual education courses that the Educator Preparation Program offers to P-12 educators for professional development, re-licensure, or other purposes.
Minnesota Professional Educator Licensing and Standards Board (PELSB)
The fully accredited Teacher Education Program is assessed according to the requirements and standards of the Minnesota Professional Educator Licensing and Standards Board (PELSB). The teacher education program has full continuing unit and program approval through June 30, 2024.