Bachelor of Science

Elementary Education

Elementary school teachers have the power to transform young lives, shaping the future for the better. With each lesson plan, you'll inspire the next generation. If you dream of igniting imaginations and building curiosity in young people, consider becoming an elementary school teacher.
I gained excellent career experience in my field while being taught by hospitable and caring professors.
Degree Details
Are You Looking for a Face-to-Face (on-campus) Experience?
St. Scholastica's longstanding commitment to inclusivity and generous financial aid packages make our world-class educational programs accessible to students from any background.
Are You Looking for a 100% Online or Hybrid Experience?
St. Scholastica is committed to providing adult students highly competitive tuition for all programs. This exceptional value for a comprehensive educational experience will allow you to advance in your career.
Through fieldwork and student teaching opportunities, students gain valuable experience working with culturally diverse groups of elementary students and have the ability to connect with school leaders and other stakeholders in the education field.
Schedule and Location
Offered at Inver Grove Community College, Itasca Community College and on our Duluth Campus. The program features a hybrid format of online and on-campus classes, allowing students to continue working while completing their degree. Classes take place on Tuesday and Thursday evenings and every other Saturday. Twenty to 50 hours of field experience required per semester. The final semester requires a 14-week student teaching experience.
Learn Together
A program coordinator is available to help guide students through the program. The cohort model provides students the chance to learn with, and from, a group of peers as they progress through the program.
Visit our Catalog to view the program, course and degree requirements, and learning outcomes. Be sure to create your course plan in consultation with your advisor.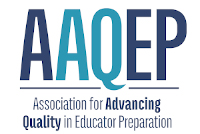 The Teacher Education program at the College of St. Scholastica is accredited by the Association for Advancing Quality in Educator Preparation (AAQEP) for a period of 7 years, from July 2019 to July 2026. The accreditation does not include individual education courses that the Educator Preparation Program offers to P-12 educators for professional development, re-licensure, or other purposes.
PART I: Publicly Available Program Performance and Candidate Achievement Data
Minnesota Professional Educator Licensing and Standards Board (PELSB)
The fully accredited Teacher Education Program is assessed according to the requirements and standards of the Minnesota Professional Educator Licensing and Standards Board (PELSB). The teacher education program has full continuing unit and program approval through June 30, 2024.
Visit our admissions page for information about transcripts, online application, international admissions and financing.
Application Deadlines
Are You Looking for a Face-to-Face (on-campus) Experience?
Students applying for the fall semester have two application timelines to choose from – Early Action (Nov. 15) and Regular Decision (Feb. 1). Both options are completely free and deposits are fully refundable until May 1. We will accept applications for fall semester through the end of August.
Are You Looking for a 100% Online or Hybrid Experience?
Most of our online and hybrid programs operate on a rolling admission basis – allowing you to apply anytime. Once your application and other necessary documents are received, we will forward them to the appropriate department for review.
Eligibility
New Student
Associates Degree or equivalent
Cumulative GPA of at least 2.8
Applicants must have taken, or be registered to take, the MN-NES Essential Academic Skills. This requirement can be waived for students who completed the ACT or SAT with sufficient scores.
Score requirements are:

ACT – Composite score of 22 or greater and Combined English/Writing score of 21 or greater
SAT+ Writing – Score of 510 or greater and a math score of 520 or greater
Note: Meeting minimum entrance requirements does not guarantee admission.
Returning Students
A returning student is a student who was admitted and enrolled in a program at St. Scholastica but has been absent from the program for at least three continuous semesters, including summer. To return to the same program at St. Scholastica, a returning student must be in good academic standing and must apply for readmission to the College.
Background Check
The School of Education implemented a Background Study Policy fall semester 2008 for all students enrolled in School of Education programs.
About the Process
First time: For GTL students, the initial background check cost is $50, and must be paid via credit card.
For Duluth Undergraduate students, the background check will be processed during EDU 1540 and paid via a $50 course fee. For Degree Completion students, the background check will be processed during your orientation and paid via a $50 course fee in EDU 2600.
Enter code for the program you will be attending at "Get Started Here!"
Undergraduate – Duluth: BBPCG-27247
GTL – Online: WXHVM-94863
Elementary Education Completion Program (2+2) – Inver Grove Heights and Grand Rapids: RTJBJ-74242
If you have any questions, the Client Services Team at Verified Credentials is ready to assist you. Please call them at 800-938-6090 or email at ClientServices@verifiedcredentials.com.
Criminal Background Study
Our goal in this criminal background study is to protect vulnerable populations. Students in a K-12 system are considered by The College of St. Scholastica's School of Education (SOE) a vulnerable population. Any costs incurred to complete the background study are the student's responsibility and must be paid in-full at the time the student is made aware of them.
The SOE requires a criminal background study prior to students entering field experiences or courses that require field experiences. MN law also requires that applicants for licensure complete a similar criminal background study. This study will be made at the initiation of field course work utilizing:
Conduct Review Statement (provided by the SOE)
Verified Credentials (a private firm that does nation-wide background checks) and each following year utilizing:

Conduct Review Statement (provided by the SOE)
Criminal history review through the Minnesota Bureau of Criminal Apprehension, or appropriate local, county, state, providence, or country agency where student resided
The SOE will make the sole and final risk determination of a student. The Red Flag Review (see Red Flag Review procedure below) will be implemented if any discrepancies occur during the Criminal Background Study. An individual who is deemed a security or safety risk to vulnerable populations will be disqualified from having direct student contact as a result of the background study and will not be permitted to participate in field experiences, or courses that require field experiences. Students who receive notice that they are disqualified must arrange for an immediate appointment with the appropriate SOE Chair, or Chair's designee. Student deemed a risk will not be allowed to complete the Education program. Materials gathered for the background study will be held by the Educational Experience Coordinator in the School of Education offices.
Red Flag Review
The Red Flag Review is a process used when a discrepancy appears on the background check, or Conduct Review Statement, of a School of Education student that may be cause for concern for the safety or security of vulnerable individuals.
Identified discrepancies which may result in a Red Flag Review being initiated:
Any Felony
Any Abuse Incident
Drug/Alcohol Incident
Harm to children
Crimes of violence
Plea bargains
Patterns of behavior
Other
When a discrepancy appears on a background check, or Conduct Review Statement, the following procedures will be followed:
Contact student involved and schedule a meeting regarding the discrepancy with the "Background Account Administrator" and appropriate "SOE Chair" or designee.
Review the circumstances of the discrepancy.
The Background Account Administrator and SOE chair will determine if notification of the discrepancy to the field experience site personnel is needed. If needed:
Obtain a "Release of Information" from the student.
Notify field experience site personnel of discrepancy.
As needed, meet with field experience site personnel to review discrepancy and background check report. The final determination on placement is determined by the "Superintendent" or designee of the field experience site. Upon acceptance of the student, documentation on the discrepancy will be provided to the field experience site personnel.
Inform student in writing of placement meeting outcome.
Begin Verified Background Check
View more information about the MN Bureau of Criminal Apprehension criminal background check.
We hope you will appreciate our efforts in keeping kids safe. Questions regarding this policy can be addressed to:
Brenda Fischer, Chair, Tower Hall 3103, 218-723-5971, bfischer1@css.edu, or
Karen Mehle, Tower Hall 3409, 218-723-6180, kmehle@css.edu
Experienced, Dedicated and Distinguished Educators
Expect to be heard, to be challenged and to be involved. St. Scholastica faculty are world-class scholars and experts in their field who invest in your success. Our values of community, respect, stewardship, hospitality and love of learning reflect our faculty's commitment to lifting up others and celebrating our common humanity.