Bachelor of Science

Elementary Education

Elementary school teachers ignite imagination and build curiosity in young people. Pursue your first-time degree or complete it in a format created for working adults at The College of St. Scholastica.
I gained excellent career experience in my field while being taught by hospitable and caring professors.
Degree Details
St. Scholastica understands that financial aid directly impacts student success — increasing the overall value of a college degree. We are committed to making a St. Scholastica education affordable for you. Learn more about our tuition, scholarships, grants and other financial aid!
On-campus Undergraduate Programs
Teaching is one of the world's most life-changing professions, which is why it requires life-changing education. St. Scholastica trains highly qualified education professionals — considering their students' diverse learner perspectives — through a curriculum grounded in Catholic Benedictine values.
Experiential Learning
St. Scholastica supports above-average fieldwork prior to student teaching, demonstrating our commitment to experiential learning and application. Classes are taught by full-time faculty and emphasize emerging 21st-century literacies.
Love of Learning
The Elementary Education program seamlessly prepares undergraduate students to transition into our Master of Education and Doctor of Educational Leadership programs.
Bachelor's Degree Completion Programs
Through customized fieldwork and student teaching opportunities, you'll gain valuable experience that fits your schedule. Connect with school leaders and other stakeholders in the education field.
Locations and Format
St. Scholastica offers this program in Duluth and a hybrid online/on-campus format with course locations in Inver Grove Heights and Grand Rapids.
Learn Together
Learn with and from a cohort of peers as everyone progresses through the program. In addition to collaborating and building community, your instructors are readily accessible and invested in your success.
Visit our Catalog to view the program, course and degree requirements, and learning outcomes. Be sure to create your course plan in consultation with your advisor.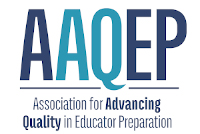 The Teacher Education program at the College of St. Scholastica is accredited by the Association for Advancing Quality in Educator Preparation (AAQEP) for a period of 7 years, from July 2019 to July 2026. The accreditation does not include individual education courses that the Educator Preparation Program offers to P-12 educators for professional development, re-licensure, or other purposes.
PART I: Publicly Available Program Performance and Candidate Achievement Data
Minnesota Professional Educator Licensing and Standards Board (PELSB)
The fully accredited Teacher Education Program is assessed according to the requirements and standards of the Minnesota Professional Educator Licensing and Standards Board (PELSB). The teacher education program has full continuing unit and program approval through June 30, 2024.
Visit our admissions page for information about transcripts, online application, international admissions and financing.
Background Check
A background check is required for all students enrolled in this program.
View Background Check Requirements
Application Deadlines
On-campus Undergraduate Programs
Students applying for the fall semester have two application timelines to choose from – Early Action (Nov. 15) and Regular Decision (Feb. 1). Both options are completely free and deposits are fully refundable until May 1. We will accept applications for fall semester through the end of August.
Bachelor's Degree Completion Programs
Most of our hybrid and 100% online programs operate on a rolling admission basis – allowing you to apply anytime. Once your application and other necessary documents are received, we will forward them to the appropriate department for review.
Eligibility
Returning Students
A returning student is a student who was admitted and enrolled in a program at St. Scholastica but has been absent from the program for at least three continuous semesters, including summer. To return to the same program at St. Scholastica, a returning student must be in good academic standing and must apply for readmission to the College.
Experienced, Dedicated and Distinguished Educators
Expect to be heard, to be challenged and to be involved. St. Scholastica faculty are world-class scholars and experts in their field who invest in your success. Our values of community, respect, stewardship, hospitality and love of learning reflect our faculty's commitment to lifting up others and celebrating our common humanity.