Doctor of

Educational Leadership

St. Scholastica's Doctorate in Educational Leadership (EdD) program is grounded in social justice and strives to incorporate high-impact practices that get at the heart of effective change, leadership development and innovative organizational strategies.
Degree Details
Tuition: $45,000/full program* ($750/credit)
---
* Tuition rates are for the 2021-22 academic year. Additional fees and costs for course materials may apply. Total program cost and completion time varies depending on transfer credits and individual program plans. Tuition rates are subject to change.
Problem of Practice (Dissertation in Practice) Starts Early with Faculty Support
From the onset, students will identify a problem of practice in their professional setting that becomes the foundation for the final capstone project.
Students will be in a supportive learning community with dedicated faculty to begin working through the capstone project and ensures that students are working on problems that matter to them and their communities. This support will ensure you finish the program and earn your degree on time.
International Experience Option
We believe international experiences provide unique and compelling opportunities for aspiring leaders. These experiences allow for growth, learning and enhance an individual's knowledge, skills and understanding of different cultures. The international experiences will be designed with graduate students in mind and will also be offered in collaboration with other college education abroad trips.
Cohort Model and Program Advisor
Online learning isn't independent learning at St. Scholastica. You will become part of a special learning community that will ensure your success. With our cohort model you'll move through the program with the same group of colleagues. You will also have support from the very beginning of the program from a dedicated advisor and faculty.
Excellent Online Education
We are not new to online learning and we know how to do it well. St. Scholastica's education programs have a long history of offering programs in innovative ways that engage students and support their learning. Our philosophy is that "online learning should not mean you are alone."
The same faculty that developed our nationally-recognized Master of Education program designed the new online Ed.D. program.
The EdD program was designed with student success in mind. The program is practitioner-based and designed to focus on meeting the needs of professional adults who work in a variety of social sectors. The program's required 48 credits are focused on foundations, research and scholarly writing. The 12 credits of elective specialization will be chosen from a variety of coursework, including master's level and graduate certificates.
Phase 1: Foundations – Years 1 and 2
Phase 1 focuses on building learners' skills in understanding major research ideas, issues, trends in leadership, equity, learning science, education, technology and other social trends. Students will work early to consider ideas for their problem of practice topics.
Phase 2: Dissertation in Practice (DIP) Focus – Years 3 and 4
Students continue with scholarly learning communities (SLC) with seminars focused on students' dissertation/problem of practice. Students complete elective and research courses.
Concentration Options
Students will choose a 12-credit elective concentration to meet their professional and personal goals. The concentrations are created from certificates or individual courses across programs and schools.
Certificate in Culturally Responsive Practice
Certificate in Computer Science Education
Certificate in Educational Technology
Certificate in Literacy Instruction
Certificate in Special Education
Certificate in Chemistry
Certificate in Project Management
Certificate in Applied Data Analytics
Certificate in Health Informatics
Courses offered by MBA in Leadership and Change
Courses offered by the Master of Education and graduate certificates
Course Descriptions
All courses are three credits. Here are samples of course titles and descriptions:
Foundations for Equitable Leadership: Provides an opportunity for students to explore the constructs, implications, and responsibilities of the practitioner scholar and the professional doctorate. Examines the relationship of intersecting identities, positionality, and impacts on inclusive leadership and professional and academic mission, vision, and goals. Students identify and explore the complexities of problems of practice, Design Thinking, and stakeholders for research considerations.
Equity and Social Justice in Action: Examines the role educational leaders play in shaping policy and practice to support equity and social justice in their spheres of influence. Students evaluate systemic problems within particular communities related to inequity and propose solutions for social organizations. Provides students with an ability to partner with communities to support the advancement of equity initiatives and examine and evaluate their impact on individuals and organizations.
Educational Philosophy, Learning Theory and Contemporary Learning Science: Explores the philosophical and theoretical underpinnings of education while focusing on current educational research and brain science related to teaching and learning. Throughout the course, students will examine systems (as outcomes of particular philosophies and learning theories) that have caused inequities in educational contexts.
Leadership for Social Change: Considers leadership change theories, logical models for change and theories of action. Leverages systems theories as a context for leadership that seeks social change. Examines a leader's role in supporting inclusive innovation through a human-centered approach.
Individualized Internship Experience: Provides an opportunity for students to design and participate in an individualized experiential learning opportunity aligned with the student's professional and research goals. Students will work with a faculty advisor to identify a setting and mentor, as well as create goals and an action plan. Provides students with an opportunity to research and design solutions aligned with their problem of practices.
Systems Thinking and Innovation for Social Sector Organizations: Examines systems thinking as an approach to understanding the complex issues and variables that impact social sector organizations. Provides students with an opportunity to examine and apply tested approaches such as "Design Thinking" to support inclusive, innovative solutions in organizational settings. Students will consider the application of these approaches in order to understand and apply continuous cycles of improvement for improved practice.
Technology for Impact: Trends, Policies and Practice: Examines the digital landscape and trends and their impact on organizations and communities. Provides opportunities for effective digital policies and practices to support effective communication, marketing and learning integration. Examines critical issues that impact strategies for supporting effective change and innovation through research and tested approaches such as the "Diffusions of Innovations Theory."
Research – 15 credits
Research for Change 1: Explore and examine research methodologies and other ways of knowing in relation to the problem of practice using a lens of social justice. Provides a deep dive into understanding how positionality influences and impacts problems of practice. Students will critically examine, inquire, investigate and expand ways of knowing. Collaborating with stakeholders will be an essential focus as students ask critical questions to investigate and address complex problems of practice.
Research for Change 2: Building on Research for Change 1, students apply research methodology and theory to practice and analysis. Students will focus on pragmatic facets of data collection within selected research paradigms and begin aligning methodology with a particular problem of practice.
Research for Change 3: Prepares students to employ strategies from previous research courses in a specific context. This includes Institutional Review Board application(s), pilot-testing instruments, developing strategic institutional and community partnerships and making final adjustments to problems of practice language.
Research for Change 4: Prepares students to collect and analyze data. Students will examine coding and analysis techniques to organize and synthesize information and best-practices for communicating findings with stakeholders. Students will author critical elements and generate solutions for their problems of practice.
Research for Change 5: In this final research course, students will participate in ongoing consultation with their capstone advisor and complete a review of the data as well as author a discussion and conclusion related to their problem of practice and the related research findings.
To assist doctoral students in meeting their professional and personal goals, the program has designed an internship course that allows students to create a flexible individualized experience where they can apply the effective strategies learned in the program.
Sample internships:
Serve as a teaching assistant in a college course to improve your skills at a new level
Work closely with a respected leader who can serve as a mentor
Support the efforts of a grant writing office as you learn new skills for fundraising
Intern at a social service agency to learn more about effective strategies for improving the lives of clients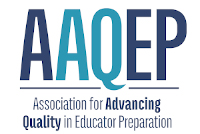 The Teacher Education program at the College of St. Scholastica is accredited by the Association for Advancing Quality in Educator Preparation (AAQEP) for a period of 7 years, from July 2019 to July 2026. The accreditation does not include individual education courses that the Educator Preparation Program offers to P-12 educators for professional development, re-licensure, or other purposes.
Click to see Performance Data of Candidates in the College of St. Scholastica Teacher Education Program
Minnesota Professional Educator Licensing and Standards Board (PELSB)
The fully accredited Teacher Education Program is assessed according to the requirements and standards of the Minnesota Professional Educator Licensing and Standards Board (PELSB). The teacher education program has full continuing unit and program approval through June 30, 2024.
Visit our admissions page for information about transcripts, online application, international admissions and financing.
Application Deadlines
Priority application deadline: March 15. Applications submitted after March 15 will be reviewed on a rolling basis if space is available.
The EdD program has an annual program start date in June. Applicants can start the program fall or spring semester by working on their specializations or elective credits before the start of the program.
Program space is limited and applicants are encouraged to apply early.
Eligibility
The following requirements must be met in order for an applicant to be considered for admittance into the program:
Master's degree (or equivalent) from an accredited institution with a GPA of 3.0 or higher
2 professional recommendations
Personal essay and writing samples
Resume or CV
1-3 years of professional work experience is preferred
Note: Meeting minimum entrance requirements does not guarantee admission.
Transcripts
Please order the following official transcripts:
Bachelor's degree transcript showing degree conferred
Master's degree transcript showing degree conferred
Any additional college transcripts
International transcripts: Please see the International Admissions page for additional requirements
Transcripts must be received on or before the application deadline. Order early in the application process!
Email official transcripts to transcripts@css.edu. Electronic transcripts must be from a certified electronic official transcript provider such as Parchment, Docufide, Scrip Safe, National Clearinghouse or other certified, online transcript services.
Mailed transcripts must be in the original sealed envelope from the school. Mail to:
The College of St. Scholastica
Transcript Processing
1200 Kenwood Avenue
Duluth, MN 55811
Experienced, Dedicated and Distinguished Educators
Expect to be heard, to be challenged and to be involved. St. Scholastica faculty are world-class scholars and experts in their field who bring their deep experience to online and on-campus classrooms. Our values of community, respect, stewardship and love of learning reflect our faculty's commitment to lifting up others and celebrating our common humanity.