Visit
St. Scholastica
Tour campus, meet the admissions team and talk to current students about their experiences at St. Scholastica. Choose from in-person and virtual options.
Visit Campus
Plan a visit to St. Scholastica! Tour the campus, meet with an admissions counselor and discover all that St. Scholastica offers!
Sign up for a scheduled in-person visit day. If you don't see a visit that works for you, contact us to schedule a personal one that fits your schedule. Prefer to join us from the comfort and safety of your home, school or anywhere? Schedule a virtual visit.
Group Visits
Groups are welcome to visit campus on Tuesdays, Wednesdays and Thursdays. For more information, contact us or call 218-723-6046.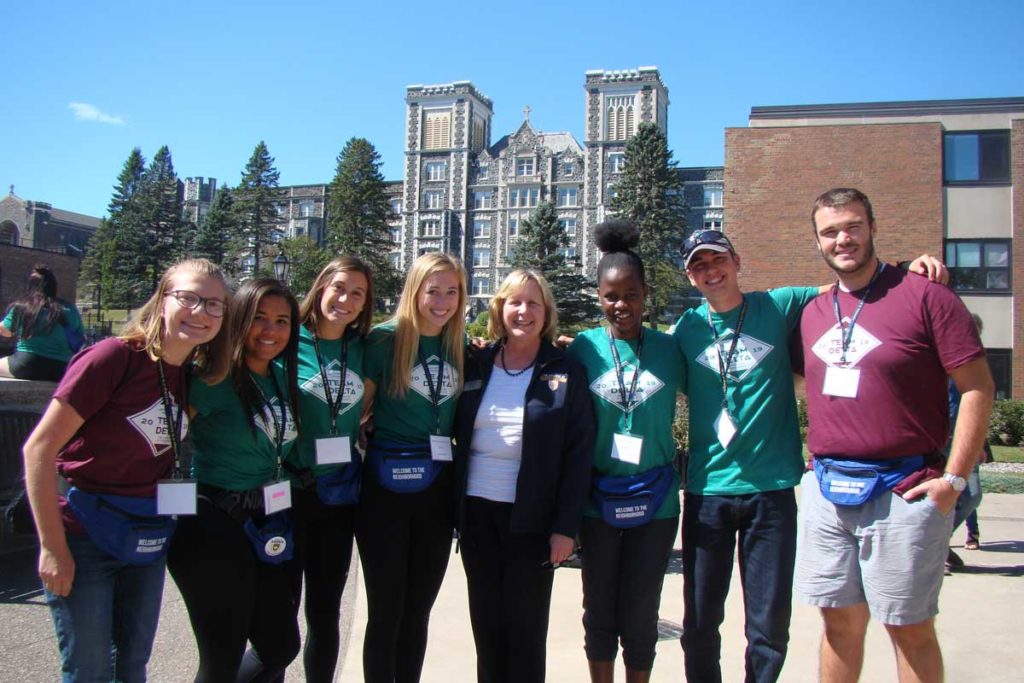 Virtual Tour
St. Scholastica is located on 186 acres of beautiful forested land overlooking Lake Superior. Take a virtual video tour featuring some of our favorite spaces.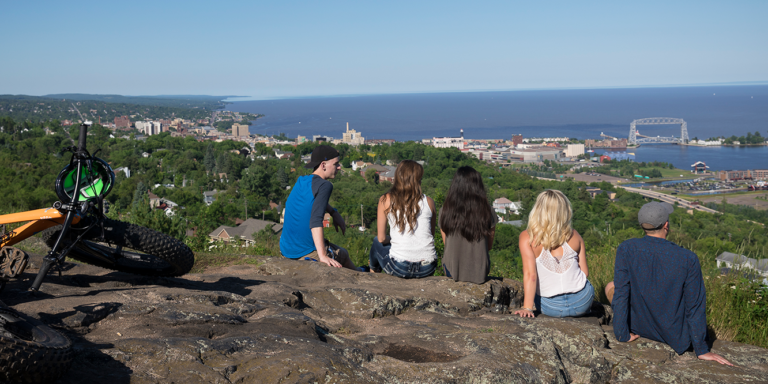 Explore Duluth
Adventure, nightlife, natural beauty — it's all here in Duluth. See for yourself by taking a virtual tour of Duluth. When you visit Duluth, here's a list of our favorite restaurant recommendations. From great burgers to locally smoked fish to massive burritos there's amazing food everywhere you turn in Duluth.