Visit
St. Scholastica
Tour campus, meet the admissions team and talk to current students about their experiences at St. Scholastica. Choose from in-person and virtual options.
Visit Campus
Plan a visit to St. Scholastica! Tour the campus, meet with an admissions counselor and discover all that St. Scholastica offers!
Sign up for a scheduled in-person visit day. If you don't see a visit that works for you, contact us to schedule a personal one that fits your schedule.
Group Visits
Groups are welcome to visit campus on Tuesdays, Wednesdays and Thursdays. For more information, contact us or call 218-723-6046.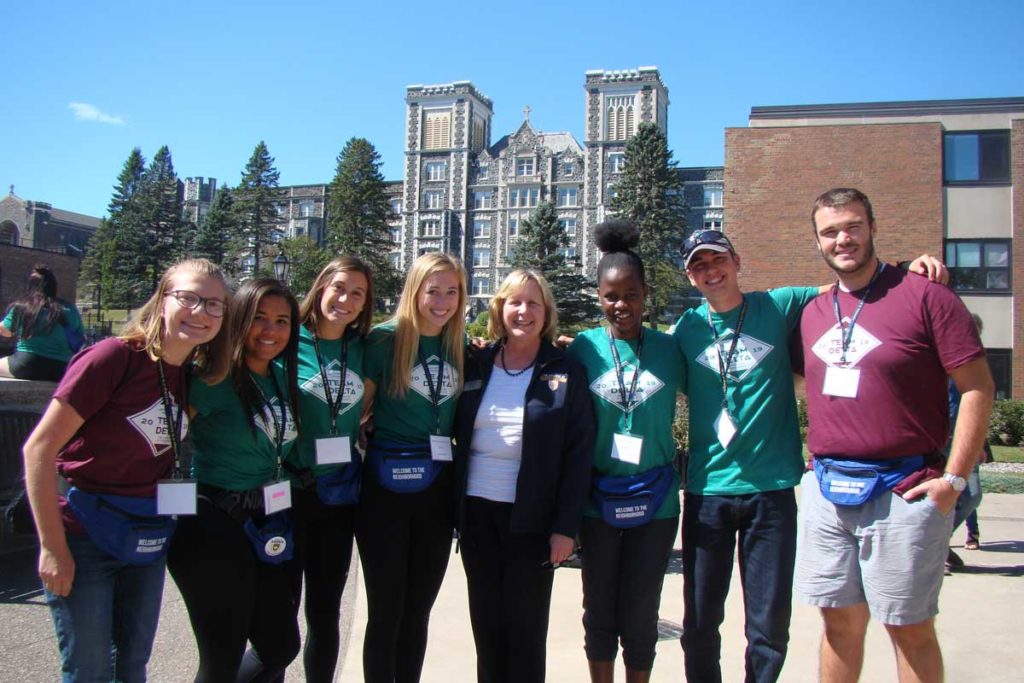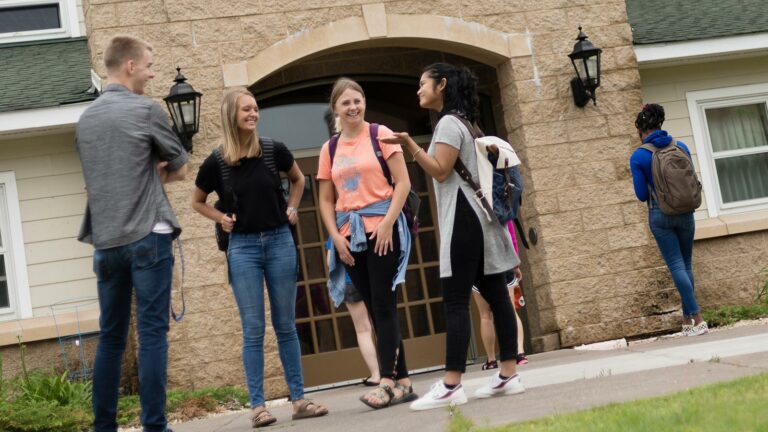 Visit Virtually
Join us from the comfort and safety of your home, school or anywhere! During your personalized virtual visit, you will meet 1:1 with an admissions counselor via phone, email or live video chat. They can help answer any questions you have about programs, financial aid, housing and life on campus.
Virtual Tour
St. Scholastica is located on 186 acres of beautiful forested land overlooking Lake Superior. Take a virtual video tour featuring some of our favorite spaces.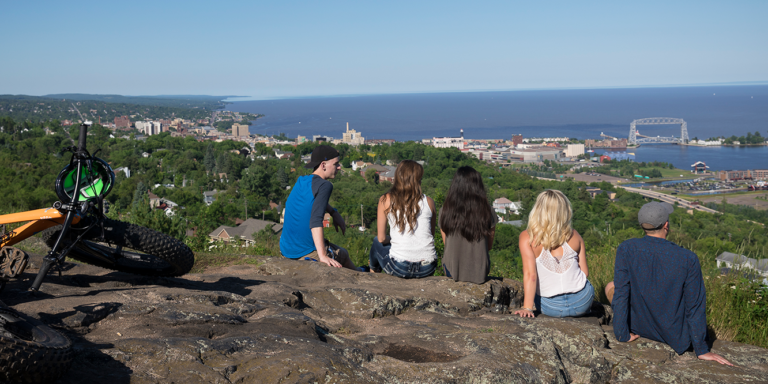 Explore Duluth
Adventure, nightlife, natural beauty — it's all here in Duluth. See for yourself by taking a virtual tour of Duluth. When you visit Duluth, here's a list of our favorite restaurant recommendations. From great burgers to locally smoked fish to massive burritos there's amazing food everywhere you turn in Duluth.
5 things you need to know about being a Saint!
Deciding where to go to college is probably one of the most important decisions you'll ever make. Check out the 5 things you need to know about what it means to be a St. Scholastica Saint.