Certificate in

Literacy Instruction

This 100% online program is aligned to the K-12 Teacher of Reading Standards for the state of Minnesota. The Certificate and individual courses are also open to anyone interested in improving their reading instruction.
Degree Details
Tuition: $435/credit*
---
* Tuition rates are for the 2021-22 academic year. Additional fees and costs for course materials may apply. Total program cost and completion time varies depending on transfer credits and individual program plans. Tuition rates are subject to change.
How long will it take to complete the program?
Following a part-time schedule of one class per term this 15-credit program can be completed in five terms, or a year and a half.
Course Descriptions
This program consists of five courses focusing on the key components of high-quality literacy instruction and assessment. Courses provide practical, research-based approaches to teaching reading.
All courses may be applied toward the Master of Education degree program to meet elective strand requirements.
Required Courses
EDU 6340 – Foundations of Literacy
Explores the theoretical, philosophical, and historical underpinnings of literacy instruction. Students examine the following major topics: emergent literacy, phonemic awareness, phonics, fluency, vocabulary, comprehension, writing, and digital literacy. Students investigate the ways in which these topics inform literacy programs and reflect on the philosophical and theoretical perspectives that shape their own teaching practice.
EDU 6350 – Effective Literacy Instruction
Examines instructional techniques, activities, and strategies that promote and sustain reading success in literacy classrooms. The focus of this course is on understanding and creating a balanced literacy program that meets the diverse needs of all learners.
EDU 6360 – Reading in the Content Areas
An investigation into the reading process and strategies appropriate for teaching literacy within the content areas. Students will learn how to select and implement strategies that support and enhance the literacy and context-specific text needs of their learners.
EDU 6375 – Literacy Assessment and Interventions
Provides an in-depth study of assessment and intervention in the literacy classroom. The selection, administration, scoring, interpretation, and reporting of assessment results will be examined and applied. The course will provide opportunities for students to use data gained from assessments to design, plan, and implement effective reading interventions for readers at the elementary and secondary levels.
EDU 6380 – Leadership in K-12 Literacy
Explores the expanding need for literacy leadership in the K-12 school setting. Areas of focus will include: school-wide literacy programs, using district and school-wide assessment data to inform instructional needs, creating and maintaining a sustainable literacy plan and creating and organizing ongoing professional development.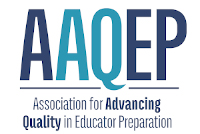 The Teacher Education program at the College of St. Scholastica is accredited by the Association for Advancing Quality in Educator Preparation (AAQEP) for a period of 7 years, from July 2019 to July 2026. The accreditation does not include individual education courses that the Educator Preparation Program offers to P-12 educators for professional development, re-licensure, or other purposes.
Click to see Performance Data of Candidates in the College of St. Scholastica Teacher Education Program
Minnesota Professional Educator Licensing and Standards Board (PELSB)
The fully accredited Teacher Education Program is assessed according to the requirements and standards of the Minnesota Professional Educator Licensing and Standards Board (PELSB). The teacher education program has full continuing unit and program approval through June 30, 2024.
Visit our admissions page for information about transcripts, online application, international admissions and financing.
Admission Deadlines
The Master in Education has a rolling enrollment process that allows an applicant to start at the beginning of any eight-week term. Please talk with your admissions counselor to obtain more specific dates.
Eligibility
New Students
B.A./B.S. degree from an accredited college or university
Minimum GPA of at least 2.8
Note: Meeting minimum entrance requirements does not guarantee admission.
Returning Students
A returning student is a student who was admitted and enrolled in a program at St. Scholastica but has been absent from the program for at least three continuous semesters, including summer. To return to the same program at St. Scholastica, a returning student must be in good academic standing and must apply for readmission to the College.
Experienced, Dedicated and Distinguished Educators
Expect to be heard, to be challenged and to be involved. St. Scholastica faculty are world-class scholars and experts in their field who bring their deep experience to online and on-campus classrooms. Our values of community, respect, stewardship and love of learning reflect our faculty's commitment to lifting up others and celebrating our common humanity.