Certificate in

Graduate Reading Teacher Licensure

Advance your teaching career by pursuing an additional license as a reading teacher. This 100% online licensure program will prepare you to support a variety of learners in achieving all areas of literacy. Additionally, the program prepares teachers to become K12 literacy experts.
Degree Details
Tuition: $465/credit*
---
* Tuition rates are for the 2023-24 academic year. Additional fees and costs for course materials may apply. Total program cost and completion time varies depending on transfer credits and individual program plans. Tuition rates are subject to change.
Visit our Catalog to view the program and course requirements, and learning outcomes. All courses in the certificate program may be applied to the master's degree. Be sure to create your course plan in consultation with your advisor.
This certificate is designed for already licensed teachers seeking additional licenses in the area of reading, which is receiving increased attention at the state and national level. According to the US Bureau of Labor Statistics, employment is projected to grow 7% from 2021 to 2031.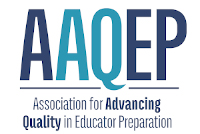 The Teacher Education program at the College of St. Scholastica is accredited by the Association for Advancing Quality in Educator Preparation (AAQEP) for a period of 7 years, from July 2019 to July 2026. The accreditation does not include individual education courses that the Educator Preparation Program offers to P-12 educators for professional development, re-licensure, or other purposes.
PART I: Publicly Available Program Performance and Candidate Achievement Data
Minnesota Professional Educator Licensing and Standards Board (PELSB)
The fully accredited Teacher Education Program is assessed according to the requirements and standards of the Minnesota Professional Educator Licensing and Standards Board (PELSB). The teacher education program has full continuing unit and program approval through June 30, 2024.
Visit our admissions page for information about transcripts, online application, international admissions and financing.
Admission Deadlines
The Graduate Reading Teaching Licensure has a rolling enrollment process that allows an applicant to start at the beginning of any semester. Please talk with your admissions counselor to obtain more specific dates.
Eligibility
New Students
B.A./B.S. degree from an accredited college or university
Minimum GPA of at least 2.8
Note: Meeting minimum entrance requirements does not guarantee admission.
Returning Students
A returning student is a student who was admitted and enrolled in a program at St. Scholastica but has been absent from the program for at least three continuous semesters, including summer. To return to the same program at St. Scholastica, a returning student must be in good academic standing and must apply for readmission to the College.