Bachelor of Arts

Social Work

Be a force for good. Through a career in social work, you can enhance human well-being and empower vulnerable populations, while helping address the needs of individuals, families, groups and entire communities.
My experience stood out because of the cohort and taking classes with the same group of people. This allowed me to see human differences. Everyone's journey is different.
Degree Details
St. Scholastica understands that financial aid directly impacts student success — increasing the overall value of a college degree. We are committed to making a St. Scholastica education affordable for you. Learn more about our tuition, scholarships, grants and other financial aid!
Visit our Catalog to view the program, course and degree requirements, and learning outcomes. Be sure to create your course plan in consultation with your advisor.
570 Hours of On-the-Job Training
Social work is a profession that is learned by doing as well as by studying. Our program gets you out in the field early and often. Our 570 hours of required field practice is above the national average for BSW programs, meaning that you'll be well-prepared and ready to practice once you graduate.
Field Readiness: Preparing You for Fieldwork
The field experience at The College of St. Scholastica consists of two parts. The first is Field Readiness, which includes the following:
Students participate in a "Preparation for Field" seminar. This course covers choosing a field placement site, preparation for placement readiness, assessment of personal strengths and weaknesses, resume writing, interviewing skills, the role of a professional social worker, Minnesota Board of Social Work licensing requirements, contracting with an agency, writing goals and objectives, effectively using supervision and getting the most out of a field placement.
Students enroll in "practice"-focused coursework during their agency placement, including a bi-weekly field seminar. Learning outcomes are focused on the nine core competencies outlined by the Council on Social Work Education. These are: professional identity, ethical responsibility, critical thinking, diversity, social and economic justice, research, person In environment, policy practice, leadership and service.
Students formalize a comprehensive performance plan, including evaluation criteria, within two weeks of placement.
Student assignments include opportunities to develop skills in client system analysis, professional documentation and presentation, community resource development, and professional values and ethical considerations.
Field Placement: Putting Your Skills to Work
The second part is the field placement . The College of St. Scholastica offers two placement opportunities:
Field I
Junior-level students participate in a professionally supervised agency placement for a minimum of 120 hours in one primary agency setting. Students participate in direct client shadowing experiences that offer opportunities for moderate levels of independent decision-making and client/community intervention.
Field II
Senior-level students participate in a professionally supervised agency placement for a minimum of 450 hours in one primary agency setting. Students are expected to participate in client/community services that offer opportunities to demonstrate foundation competencies.
You want to help people. Fortunately, organizations and communities in a variety of settings are looking for people seeking people hoping to make a difference and help others improve their well-being.
According to the Bureau of Labor Statistics, the social work profession is expected to grow at a faster-than-average rate of 13% through 2026, with increased growth for medical and integrated healthcare social workers.
With a BA in Social Work, you can work in organizations such as family service agencies, hospitals, schools (elementary and secondary), homeless shelters, and more – places where people take pride in their work, because they see the impact they have every day. That is just one reason why a number of bachelor's-level social work jobs are ranked best by U.S. News & World Report.
Are you ready to take the next step? Apply now, or explore the locations where our social work program is offered below.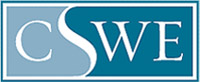 St. Scholastica's undergraduate Social Work program is accredited by the Council on Social Work Education (CSWE). Our graduates enter most Master of Social Work programs with advanced standing.
View Assessment Plan
Visit our admissions page for information about transcripts, online application, international admissions and financing.
Application Deadlines
On-campus Undergraduate Programs
Students applying for the fall semester have two application timelines to choose from – Early Action (Nov. 15) and Regular Decision (Feb. 1). Both options are completely free and deposits are fully refundable until May 1. We will accept applications for fall semester through the end of August.
Bachelor's Degree Completion Programs
Most of our hybrid and 100% online programs operate on a rolling admission basis – allowing you to apply anytime. Once your application and other necessary documents are received, we will forward them to the appropriate department for review.
Eligibility
New Student
High school diploma or GED
Cumulative GPA of at least 2.0 for entrance into the college
Students must maintain acceptable academic standing. For admissions, this includes Junior standing; a 2.5 overall GPA in psychology, sociology and social work courses. All social work courses must be passed with a minimum grade of C.
Note: Meeting minimum entrance requirements does not guarantee admission.
Returning Students
A returning student is a student who was admitted and enrolled in a program at St. Scholastica but has been absent from the program for at least three continuous semesters, including summer. To return to the same program at St. Scholastica, a returning student must be in good academic standing and must apply for readmission to the College.
Experienced, Dedicated and Distinguished Educators
Expect to be heard, to be challenged and to be involved. St. Scholastica faculty are world-class scholars and experts in their field who invest in your success. Our values of community, respect, stewardship, hospitality and love of learning reflect our faculty's commitment to lifting up others and celebrating our common humanity.