School of

Health Sciences

Building upon the College's core liberal arts values, our graduates are learned and practiced for real-world impact in their communities.
Prepare to make a positive impact
Our values of community, hospitality, respect, stewardship, and love of learning reflect our commitment to lifting up others and celebrating our common humanity. These aren't just words on a plaque; they're lifelong ideals that will shape your approach to leading in healthcare careers and the communities you serve.
The School of Health Sciences is an interprofessional school featuring five professional studies departments:
Athletic Training
Exercise Physiology
Occupational Therapy
Physical Therapy
PA Medicine
Together, these departments offer a wide range of bachelor's and master's degrees as well as the doctor of physical therapy degree.
Experienced faculty
Faculty members in each of the professional departments in the School of Health Sciences are not only academically prepared to teach, but also have significant professional practice experience. This combination of professional experience and academic preparation allows faculty to offer students rigorous academic program content as well as understanding the application of this content in the context of real-world professional practice.
Location
S1117A
1200 Kenwood Ave
Duluth, MN 55811
218-723-6289
Meet the Dean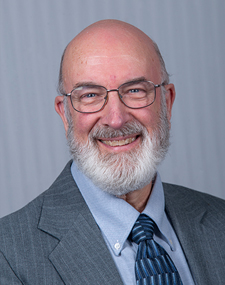 Bruce Loppnow, PhD, MSH
Dean of Health Sciences
218-723-7033
bloppnow@css.edu
Dean Bruce Loppnow joined St. Scholastica in 2016. He earned a PhD in organization and management from Capella University.
His BA degree is in geography and his MSH is in healthcare administration.
Bruce has extensive experience as a hospital executive in Wisconsin, as well as substantial higher education experience as a faculty member and administrator.