Graduate

International Students

St. Scholastica is an excellent choice for International students who have already obtained the equivalent of a U.S. bachelor's degree and want to continue studying on an F-1 student visa. Your international experience will combine a diverse, rigorous education where you can become part of a welcoming and inclusive community.
Welcome! Mauya. आपका स्वागत हैं। Willkommen! እንኳን ደህና መጣህ ¡Bienvenido!
Exceptional Educational Value
As you continue your educational journey, St. Scholastica offers competitive tuition and a dynamic intellectual environment. With a rigorous curriculum built on academic excellence and a values-based education, you'll be ready to make your impact on the world.
Programs Offered
Discover Your Community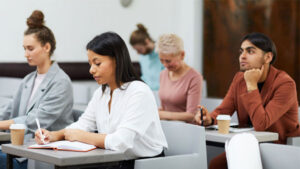 St. Scholastica is a community of ambitious learners who share a restless curiosity. More than a physical place, the College's learning environment grows from the rich interaction between faculty and students.
On-campus residential and commuter students have the opportunity to experience a vibrant setting for study and play. The Duluth main campus in northeast Minnesota overlooks beautiful Lake Superior. The local and regional communities offer professional internships and applied learning opportunities along with unique social venues and activities in the great outdoors.
Admission Information
International Students applying to The College of St. Scholastica must submit the following materials:
A completed program-specific Application Form.
International Transcripts:

Copies of all secondary and post-secondary school transcripts
English translation of all secondary and post-secondary school transcripts.
NACES or AICES member organization course-by-course credential evaluation of Foreign post-secondary/university level transcripts. As an option, SpanTran has created a custom application for CSS students that will make sure you select the right kind of evaluation at a discounted rate ($170 for the evaluation). You can access the Spantran application here.

An essay on a significant event that has happened in your life and your reaction to it. Must be a minimum of 500 words in length. This requirement is waived if the program includes an essay as part of the application.
Proof of English proficiency — all applicants for admission must demonstrate their ability to participate in college courses where English is the language of instruction by achieving acceptable scores on one of the following exams (dated within two years of application):

TOEFL (Test of English as a Foreign Language) For direct reporting of your TOEFL test scores, use code 6107. Minimum Scores of:

79 on the internet based TOEFL
213 on the computer based TOEFL
550 on the paper based TOEFL (taken before July 2017)
57 paper based TOEFL (taken after July 2017)

 Duolingo
 IELTS
After admission into the program, you will be asked to provide:
Pay program deposit or

international deposit

Copy of Passport

Copy of F-1 visa (if you have one)

Signed Declaration of Finance Form (provided by admissions counselor)

Proof of liquid assets to cover your tuition, fees, living and personal expenses for your first academic year on campus

Note: Students currently on an F-1 Visa should provide a copy of their St. Scholastica acceptance letter to a DSO at their current institution in order to transfer their SEVIS file to St. Scholastica (School Code: SPM214F00189000)
You will be sent a draft copy of an I-20 for approval. Verify the accuracy of the draft as quickly as possible. You will be sent an official, signed copy of your I-20 after approval of the draft.
See the section on "Preparing to Come to the United States" on our Accepted Student page.
Would you like to live and study on the main St. Scholastica Duluth campus? Learn more about housing and meal plan options.
Preparing to Come to the U.S.
Pay the I-901 SEVIS Fee
Once a student has applied, been accepted and provided all the necessary documents to The College of St. Scholastica, we will issue the I-20 for a student to apply for an F-1 visa. The U.S. Department of Homeland Security (DHS) requires each student issued an initial Form I-20 to pay a fee before applying for a visa. Access the SEVIS fee website.
A fee of $350 must be paid at least three days before your visa interview, and you must bring the receipt with you to the interview. Please carefully read the instructions for fee payment.
Schedule a Visa Interview
Students apply for the F-1 student visa at any U.S. embassy or consulate in a country where they are legally present. It is generally recommended to apply in your home country. View information on how to apply for the F-1 visa on the U.S. Embassy website for the embassy where you intend to interview.
Note: Canadian citizens do not need to apply for a U.S. visa, their F-1 status is approved upon entry to the U.S with a valid I-20. You are strongly encouraged to schedule your visa application appointment as early as possible.
Prior to purchasing a ticket to travel to the U.S. or planning your travel to St. Scholastica, check your @css.edu email frequently for communications from various departments related to orientation and arrival.
Duluth is a city located on the westernmost tip of Lake Superior with a population of 87,000. It is a popular holiday location visited by 3.5 million tourists each year.
Visit the resources below to learn more about Duluth and Minnesota.
International students can enter the U.S. up to 30 days prior to the program start date listed on your I-20. Watch for announcements related to orientation dates prior to the start of the semester. These will come via your @css.edu email address.
Once your visa is approved, make travel arrangements to come to the U.S. (please do not make travel arrangements until your visa is approved).
Submit the Arrival Form
Complete the Arrival form to let the Office of International Programs know how you will be arriving in Duluth. Our office will be happy to help arrange transportation to campus for students arriving the week before and during orientation.
Traveling to Campus
There are a few different ways to get to campus:
Air
Fly directly into Duluth, arriving at Duluth International Airport. This airport is only 5-10 minutes away from the College campus. Free transportation will be provided from this airport. If you're flying into an alternate airport, you'll be responsible for arranging your own transportation to Duluth, MN.
Bus or Van
If you fly into Minneapolis/St. Paul International Airport, you can take a bus from the airport directly to the College campus via Jefferson Lines or to the Duluth International Airport via Landline. If you take Landline to Duluth International Airport, please arrange with the Office of International Programs for transportation to campus. Groome Transportation provides daily shuttle (van) service between Duluth and the Minneapolis/St. Paul International Airport.
Car
Rent a car to drive to campus. This is an option many students use when their family is coming with them.
Obtain Driving Directions
When driving to campus, please arrive at the desk located in the main entrance of Somers Residence Hall (No. 10 on the Map) to receive initial arrival information and room access. Staff will be available to greet you between 7 a.m. and midnight.
Online orientation is required for all new students. You will receive an email at your @css.edu prior to the start of term.
All F-1 visa international students at The College of St. Scholastica are required to have health insurance. This requirement is for your health and safety, should you become ill or need to seek medical attention. You are automatically billed and enrolled in a plan provided by LewerMark Insurance that is specifically designed to meet the needs of international students.
The main plan benefits are seen below:
Annual Maximum: $300,000
Annual deductible: $100
Coinsurance: 100% In-network/80% out-of-network
Preventative Care: 100% coverage up to $500 per school year
Annual Cost: $1,740.60 (2023/2024)
The LewerMark plan summary and plan brochure can be accessed via the LewerMark-CSS website for further benefit descriptions
Waiver Eligibility Criteria
All enrolled F-1 students are required to carry the above plan unless they meet one of the requirements below, apply for and are granted a waiver:
You have existing health insurance through a United States-based company that provides Affordable Care Act-compliant coverage
You are a sponsored student (SACM, Fulbright, foreign government) with program-provided health insurance
You have existing health insurance that meets or exceeds all benefits of the LewerMark plan
There are several student employment positions available on the Duluth campus. Information on employment, employment restrictions and applying for positions will be provided. Learn more about student employment.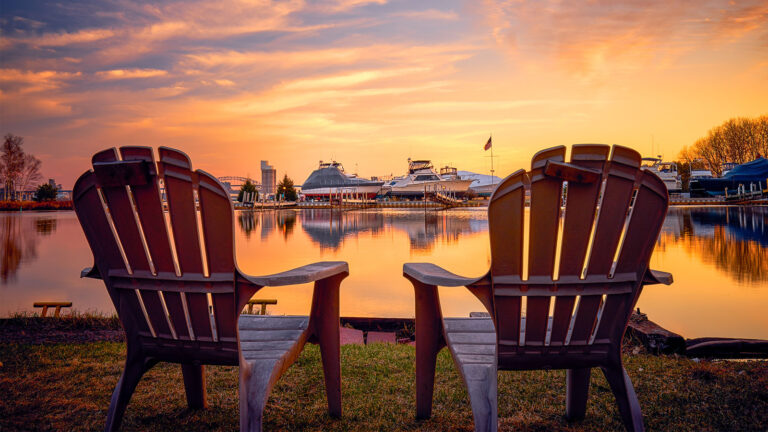 A Great Place to Live and Learn
The College of St. Scholastica is an independent, private college with locations in central and northeastern Minnesota, including our main campus in Duluth. Located in the upper Midwest, the College offers residential and commuter students vibrant settings for work and play. Our learning communities provide applied learning opportunities, professional internships, and unique social venues and activities in both urban settings and the great outdoors.