School of

Arts & Letters

Feel empowered to ask more challenging questions and explore the ideas that matter most to you at the School of Arts & Letters.
The Arts and Letters of Doing
Arts and Letters isn't just about reading and thinking; it's about doing. It's the most enriching and relevant education you could choose. You won't simply prepare for one career — you'll prepare for a world changing at warp speed. No matter what you study, you'll refine your ability to analyze, reason, communicate and empathize — and you'll put your creativity to work in ways that improve lives and communities.
Whether it's history, communications, theology, political science, or other areas you're interested in, your education will include a level of hands-on experience that will give you an advantage in whatever field you decide to enter.
What Do YOU Want to Do?
Want to do more than just appreciate music? Sing your way across Italy with the school's Bella Voce choir or take part in one of the other music ensembles.
More interested in participating in Shakespearean productions than reading his works? Get involved in the number of professionally produced performances that students act and partake in on campus.
Want to see your words read? Write and publish your own stories and poems in the school's student-edited literary journal, The Freshwater Review .
While this is just a taste of what you can do here, what's clear is that your education involves more than reading, writing and listening.
Location
Tower Hall, Room 4111
1200 Kenwood Ave
Duluth, MN 5581
Meet the Dean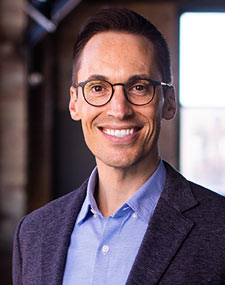 Bret Amundson, DMA
Dean of Arts and Letters
218-625-4983
bamundson@css.edu
Dean Amundson, an associate professor in the School of Arts and Letters, became the Dean in 2018. He earned an MDA in Choral Conduction from the University of Washington, a Master's from St. Cloud State, and a BA from St. John's University in Collegeville.
Both a music scholar and student-centered professor, he takes a holistic view of his students and works to establish meaningful connections with them.