You probably won't see too many students in the School of Sciences (SSC) memorizing the Periodic Table — they're a little busy solving real-world problems.
Whether it's identifying new bacterial viruses in the "Bacteriophage Discovery" course, investigating honey samples for antimicrobial activity in Biochemistry, studying the psychological and physical effects of aging in one of the nation's few undergrad gerontology programs, or performing summer research in nanotechnology at the University of Iowa, students here get a taste of what being a scientist is all about by doing what scientists actually do.
Leading the way in equipment and facilities
Much of this takes place in the newly renovated Science Center. With six new faculty-student undergraduate research labs, seven state-of-the-art chemistry and biochemistry labs and one of the few donor body anatomy labs for undergraduates in the country, students learn in environments that are similar to where they'll practice as professionals or graduate students.
And many are doing just that, as students from the School of Sciences are accepted into graduate school, medical school and the workplace at high rates.
Undergraduate Degree Programs
Meet the Dean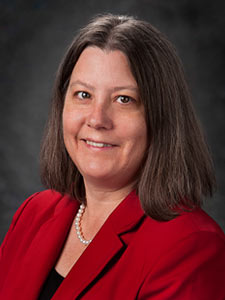 Dean Aileen Beard, a professor of chemistry, joined the College in 2012 after 14 years as a professor of chemistry at Benedictine College in Kansas.
She earned her Bachelor of Science in chemistry from Marquette University before moving on to the University of Utah for her Ph.D. in organic chemistry.
Aileen Beard can be contacted at 218-625-4834 or abeard@css.edu.
Location
The School of Sciences
S2103
1200 Kenwood Ave
Duluth, MN 55811
Aileen Beard, Ph.D., Dean
News & Events
Biology Labs Renovated
In addition to the new Science Center, the biology labs have been renovated to include cutting-edge equipment and amenities and ample space for research.