Master of

Education

This program at St. Scholastica is a fully online degree program for practicing teachers and other education professionals. The program engages learners to reflect upon their teaching practices to improve student learning and address critical issues in today's schools.
Program ranked in 2020 among the top in the nation and highest of all ranked programs in Minnesota.
Degree Details
Tuition: Under $14,500/full program* ($435/credit)
---
* Tuition rates are for the 2021-22 academic year. Additional fees and costs for course materials may apply. Total program cost and completion time varies depending on transfer credits and individual program plans. Tuition rates are subject to change.
Cohort Model
Online learning isn't independent learning at St. Scholastica. We've applied a cohort model to our MEd, which means you'll move through the program with the same group of colleagues. We've also implemented a host of technologies to help bridge the gap between the computer and the classroom.
Program Advisor
An online adviser is assigned to you at the beginning of the program and stays with you until you graduate. Your online adviser is available to answer questions and offer support.
Other Student Resources
Zoom is a fully functional virtual classroom that allows you to participate in live discussions with other students, attend online lectures, and much more.
A 24-hour help desk means that you'll never struggle alone with an uncooperative computer.
Instant messaging and discussion boards enable virtual class discussions.
Other support services, including Hoonuit and SMARTHINKING, help you master important software and provide online tutoring support to make sure you have help when you need it.
Federal Loan Forgiveness Programs for Teachers
Learn more about the U.S. Department of Education's loan forgiveness programs for teachers.
The Master of Education (MEd) program curriculum is divided into two major components: a professional core of seven courses (21 credits) and a 12-credit elective focus.
Core courses provide a solid framework in the following:
promoting student learning
inquiry and critical thinking
technology integration
assessment and data-driven decision making
differentiated instruction
action research
The program also offers seven concentration options:
Certificate in Chemistry (certificate awarded)
Certificate in Computer Science Education (certificate awarded)
Certificate in Culturally Responsive Practice (certificate awarded)
Educational Technology (certificate awarded)
Certificate in Literacy Instruction (certificate awarded)
Certificate in Special Education (certificate awarded)
Professional Studies (focus electives on your interests)
Transfer Credits from Prior Graduate-Level Work
Students can transfer six credits from an accredited institution that are education-related that will be applied toward the professional studies elective. Transfer credits must have been earned within seven years.
Focused on Student Outcomes
As governments at the state and national level focus on student outcomes and standardized testing, teacher salaries and evaluations will also depend more on student outcomes. St. Scholastica's MEd is focused on teaching you how to increase student achievement by utilizing the latest research and best practices.
Required Courses
EDU 6510 – Current Issues and Future Trends in Education
This course will provide an introduction to the M.Ed. Program and will examine 21st Century teaching and learning as it applies to current issues and future trends in education. In addition, education theory will be introduced to engage learners in professional scaffolding of knowledge and best practice for 21st Century teachers and learners.
EDU 6520 – 21st Century Technologies for Teaching
An overview of current research and applications of 21st century technology to increase student learning and enhance teaching. Students will assess their current technology skills and knowledge to increase competency and application integration of technology. Students will gain useful knowledge, skills and tools to support technology integration in their practice, as well as develop a technology integration initiative that can be implemented in their school or workplace
EDU 6525 – Introduction to Educational Research
An overview of research in education that provides practicing professionals an opportunity to identify, read, interpret, and apply educational research. This includes a study of research methodologies, analyses of relevant literature, and the development of a literature review in a self-selected area of interest.
EDU 6530 – Promoting Critical Thinking in the Classroom
Introduces thinking skills taxonomies, thinking routines, and tools for inquiry-based instruction and assessment. Candidates analyze and create assessments, instructional materials, and teaching approaches for the development of inquiry and argument in one's practice.
EDU 6540 – Data Driven Classroom Assessment
Focus is on learning to use student assessment data to inform decisions related to planning and implementing instructional strategies at the classroom and individual student level. Participants learn how to collect and organize data, analyze and interpret that data, and make informed decisions. Participants will develop "data literacy"; a basic understanding of how data can be used to inform instruction.
EDU 6550 – Culturally Responsive Instruction
Students examine characteristics of culturally responsive instruction and how to develop culturally responsive instruction techniques. Participants will engage in critical reflective exercises to understand current practice and barriers to student achievement, including examining the achievement gap. Students will examine inclusive learning environments and develop new strategies to meet the needs of a diverse student body.
EDU 6560 – Research Based Inquiry – Capstone
Students work closely with their assigned faculty mentor to conduct their action research study and complete an original scholarly work. Reflection, analyses and dissemination of final work are required for successful completion of course.
Electives
Students choose classes from any of the concentrations to meet their 12 electives requirements.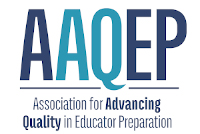 The Teacher Education program at the College of St. Scholastica is accredited by the Association for Advancing Quality in Educator Preparation (AAQEP) for a period of 7 years, from July 2019 to July 2026. The accreditation does not include individual education courses that the Educator Preparation Program offers to P-12 educators for professional development, re-licensure, or other purposes.
Click to see Performance Data of Candidates in the College of St. Scholastica Teacher Education Program
Minnesota Professional Educator Licensing and Standards Board (PELSB)
The fully accredited Teacher Education Program is assessed according to the requirements and standards of the Minnesota Professional Educator Licensing and Standards Board (PELSB). The teacher education program has full continuing unit and program approval through June 30, 2024.
Visit our admissions page for information about transcripts, online application, international admissions and financing.
Application Deadline
The Master in Education has a rolling enrollment process that allows an applicant to start at the beginning of any term. Please talk with your admissions counselor to obtain more specific dates..
Eligibility
New Students
BA/BS degree from an accredited college or university
GPA of at least 2.8
Note: Meeting minimum entrance requirements does not guarantee admission.
Returning Students
A returning student is a student who was admitted and enrolled in a program at St. Scholastica but has been absent from the program for at least three continuous semesters, including summer. To return to the same program at St. Scholastica, a returning student must be in good academic standing and must apply for readmission to the College.
Experienced, Dedicated and Distinguished Educators
Expect to be heard, to be challenged and to be involved. St. Scholastica faculty are world-class scholars and experts in their field who bring their deep experience to online and on-campus classrooms. Our values of community, respect, stewardship and love of learning reflect our faculty's commitment to lifting up others and celebrating our common humanity.