Graduate

Special Education Licensure

The Graduate Special Education Licensure is online and designed for practicing teachers looking to transition to the field of special education.
The program is flexible in design and supports work, life and professional balance.
Degree Details
Tuition: $435/credit*
---
* Tuition rates are for the 2021-22 academic year. Additional fees and costs for course materials may apply. Total program cost and completion time varies depending on transfer credits and individual program plans. Tuition rates are subject to change.
The Academic and Behavioral Strategist (ABS) license prepares teachers to serve the needs of students with mild to moderate academic and social needs in the disability areas of learning disabilities (LD), emotional or behavioral disorders (EBD), developmental cognitive disabilities (DCD), other health disorders (OHD) and autism spectrum disorders (ASD). The ABS offering at St. Scholastica is a second license, added to either an elementary, secondary, or K-12 teaching licensure. The role of the Academic Behavioral Strategist is to collaborate and consult with families, classroom, and special education teachers and other service providers to design and implement individualized education program plans that serve students with mild to moderate disabilities.
Our graduate licensure program was created in collaboration with the K-12 community. Coursework is grounded in research and best practices and instills teachers with the knowledge, skills and dispositions needed to promote learning for students with disabilities. The program will build reflective practitioners who work to facilitate inclusion as a way to meet the needs of academically and behaviorally diverse learners in order to provide them the educational experiences in which they are encouraged, valued, and respected. In addition to fostering students' efficacy, addressing the attitudes and biases of others toward individuals with disabilities is equally important. The varied courses, school-based projects and assessments, and field experiences enable the mastery of core skills for teaching special education, and those specific to an Academic and Behavioral Strategist.
Work Toward Tour Master's while Earning Your Teaching License
Our program is designed to meet the requirements of a Master of Science while you are working toward your Minnesota Academic and Behavioral Strategist teaching license. This means you'll be able to enhance your work in the teaching profession with a master's degree, giving you more earning potential, better credentials and a full understanding of how to be an effective special education teacher. If you're not interested in earning a Master of Science degree and just want your Academic and Behavioral Strategist teaching license, we can accommodate your needs as well. To learn more, fill out the form today. Or if you're ready, start the application.
Cohort Model
Online learning isn't independent learning at St. Scholastica. We've applied a cohort model to our Special Education Licensure program, which means you'll move through the program with the same group of colleagues. We've also implemented a host of technologies to help bridge the gap between the computer and the classroom.
Program Advisor
An online advisor is assigned to you at the beginning of the program and stays with you until you graduate. Your online advisor is available to answer questions and offer support.
Other Student Resources
Zoom is a fully functional virtual classroom that allows you to participate in live discussions with other students, attend online lectures, and much more
A 24-hour help desk means that you'll never struggle alone with an uncooperative computer
Instant messaging and discussion boards enable virtual class discussions
Other support services, including Hoonuit and SMARTHINKING, help you master important software and provide online tutoring support to make sure you have help when you need it
Out of State Considerations and Those not Currently Licensed
The Academic and Behavioral Strategist program at The College of St. Scholastica meets the additional license requirements of the state of Minnesota. You will need to check with your state education agency to determine if this program meets your state's licensing requirements. This program does not include Minnesota's initial teacher preparation Standards of Effective Practice.
In order to earn the Academic and Behavioral Strategist (ABS) license, students will need to complete the core skills for teachers of special education (8710.5000), and the skills for academic and behavioral strategist (8710.5050). They also need to meet the requirements regarding comprehensive scientifically-based reading instruction (reading standards). The core skills consist of 52 State standards divided into four areas. The ABS skills consist of an additional 49 State standards divided into the same four areas plus one additional area. The core skills and ABS skills are divided into the following areas:
Foundational knowledge
Referral, evaluation, planning and programming
Instructional design, teaching and ongoing evaluation
Communication and collaboration
Clinical experiences
The clinical experience does not require typical student teaching since the ABS license would be an endorsement and not a separate license.  Students will need to have at total of 150 clinical experiences across the three areas including, primary (K-4), middle level (5-8) and secondary (9-12, including transition programs).
License in ABS
Total credits: 32
Master of Science in Special Education
Total credits: 35-39
Required Courses
EDU 5600 – Foundations of Special Education
Address the foundational knowledge necessary for teaching students with exceptionalities utilizing the principles of Universal Design. Topics include an introduction to disability laws, an overview of the special education process, historical and theoretical frameworks and legal mandates that have shaped the current field of special education, as well as the needs and characteristics of individuals with exceptionalities and an introduction to Universal Design. This is the first course in a series leading to eligibility for licensure in Minnesota as an Academic and Behavioral Strategist.
EDU 5605 – Clinical Practicum Seminar ABS
Focuses on the application of teaching skills in special education classrooms, primary (grades K-4), middle level (grades 5-8), and secondary (grades 9-12, including transition program settings). Clinical practicum experiences include: planning and teaching lessons designed to meet individual academic and behavioral needs of students who have a range of mild to moderate disabilities, from the primary disability areas of autism spectrum disorders, developmental cognitive delays, emotional or behavioral disorders, other health disorders, and specific learning disabilities. The experiences will also include formal observations, participation in school activities, communicating effectively with parents/guardians, and working with general education teachers and school support personnel. The seminar component of the course will include a minimum of three synchronous meetings and will provide opportunities to actively explore central educational issues and key concepts related to the education of students with mild/moderate exceptionalities. Candidates are supervised and observed by a college faculty member. The duration for this second licensure student teaching internship is 4 weeks (150 student contact hours) in length. The distribution of hours at each grade band will be determined on an individual basis and may occur over the course of multiple semesters.
EDU 5630 – Collaboration Skills
Develop skills necessary for successfully communicating and collaborating with families, educators, related service providers and community resources specific to the programming needs of students with exceptionalities. Topics include ethics, knowledge and skills of collaboration, the application of collaboration for consultation, team membership, co-teaching, the supervision of paraprofessionals, and the impact of family and culture on communication and collaboration.
EDU 5640 – Behavior Theories, Analysis and Interventions
Focuses on the legal and ethical aspects of behavior management and positive behaviors and supports for students with exceptionalities. Students are prepared to conduct Functional Behavior Assessments and design and implement Behavior Intervention Plans that promote and enhance positive behavior.
EDU 5650 – Assessment Strategies for Students with Mild/Moderate Disabilities
Addresses the knowledge and skills related to assessment, evaluation, and eligibility for special education and related services of students with mild to moderate disabilities. Topics include norm referenced individualized test instruments, classroom based assessments, formal/informal assessments, basic statistics/measurement concepts, school-based definitions, criteria, characteristics and report writing.
EDU 5660 – Special Education Law
Explores the historical and legal aspects of the educational and due process rights of students with exceptionalities and their families. Students are prepared to design and implement Individualized Education Program plans and documents required by due process procedures and school systems.
EDU 5670 – Fundamental Characteristics of Mild/Moderate Disabilities
Develops a deeper understanding of skills and knowledge necessary for teaching students with mild to moderate exceptionalities. Topics include theories/practices for mild disabilities, support systems, current trends at local, state, national levels and impacts of culture, disability, and gender on identification.
EDU 5680 – Transitional Planning and Secondary Services for Students with Mild/Moderate Disabilities
Addresses the transition needs of students with disabilities, learning how to cover and implement transition systems. Topics include policies and legislation, transition assessments and paperwork, working collaboratively, transition IEPs and services, and setting up transition services in post school environments.
EDU 5690 – Instructional Strategies for Students with Mild/Moderate Disabilities
Focuses on classroom application of research-based strategies and interventions for learners with exceptionalities. Topics include: legal requirements and laws, Response to Intervention (RtI), Universal Design for Learning (UdL), instructional strategies and assessments for teaching reading, vocabulary spelling, handwriting and math, instructional technology and delivering and documenting educational services
These two courses are offered each semester; only those interested in earning a Masters will take them:
EDU 6180 Understanding & Evaluating Educational Research (3 credits)
EDU 6190 Using Data to Improve Student Learning (4 credits)
(Elementary reading standards are required for the Academic and Behavioral Strategist license and may be waived on a case-by-case basis for those with a Minnesota Elementary Education teaching license. A review of your past coursework will determine if the elementary reading courses will be required.)
EDU 5325 Elementary Reading Methods I – 2 cr.
EDU 5330 Elementary Reading Methods II – 2 cr.
Special education isn't just a rewarding occupation; it's also in-demand. There is a nationwide shortage of special education teachers. The Executive Summary of the 2017 Report of Teacher Supply and Demand indicates "The number and percentage of students that qualify for special education services … has increased in the last several years" and "Hiring officials predict that in the next five years the most difficult staff to hire will be special education teachers," demonstrating the need for licensed professionals in the field.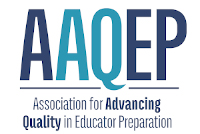 The Teacher Education program at the College of St. Scholastica is accredited by the Association for Advancing Quality in Educator Preparation (AAQEP) for a period of 7 years, from July 2019 to July 2026. The accreditation does not include individual education courses that the Educator Preparation Program offers to P-12 educators for professional development, re-licensure, or other purposes.
Click to see Performance Data of Candidates in the College of St. Scholastica Teacher Education Program
Minnesota Professional Educator Licensing and Standards Board (PELSB)
The fully accredited Teacher Education Program is assessed according to the requirements and standards of the Minnesota Professional Educator Licensing and Standards Board (PELSB). The teacher education program has full continuing unit and program approval through June 30, 2024.
Visit our admissions page for information about transcripts, online application, international admissions and financing.
Start Terms
The program starts in fall and spring.
Application Deadlines
Fall: Aug. 1
Spring: Dec. 15
Eligibility
New Students
BA/BS degree from an accredited college or university
GPA of at least 2.8
Note: Meeting minimum entrance requirements does not guarantee admission.
Returning Students
A returning student is a student who was admitted and enrolled in a program at St. Scholastica but has been absent from the program for at least three continuous semesters, including summer. To return to the same program at St. Scholastica, a returning student must be in good academic standing and must apply for readmission to the College.
Before Applying
The Academic and Behavior Strategist program length may vary due to the Elementary reading requirements. Those students who graduated from St. Scholastica and have received a minor in Special Education may be able to apply minor coursework toward the graduate program. Before submitting an application, you may request an informal analysis to determine your needs by contacting your Admissions Counselor.
Accepted Students
Successfully complete background check ($50 fee) if you are NOT currently working as a teacher in the state of Minnesota.
Experienced, Dedicated and Distinguished Educators
Expect to be heard, to be challenged and to be involved. St. Scholastica faculty are world-class scholars and experts in their field who bring their deep experience to online and on-campus classrooms. Our values of community, respect, stewardship and love of learning reflect our faculty's commitment to lifting up others and celebrating our common humanity.