Admissions Office
The College of St. Scholastica
1200 Kenwood Avenue
Duluth, MN 55811
(218) 723-6046
TTY/TDD: (218) 723-6790
admissions@css.edu
Matt Ridenour, Ed.D.
Program Chair
Tower Hall, Room 3413
(218) 723-7029
mridenour@css.edu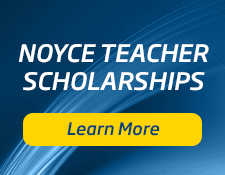 B.A./B.S. Middle/Secondary Education
The School of Education (SOE) fosters high academic standards, technological literacy, collaborative partnerships and a diverse learner perspective throughout its programs
Faculty members have significant K-12 teaching and administrative experience, allowing them to bring real-world perspective to their students
The SOE offers multiple placements for students, significant opportunities for professional development, collaborative consultation, mentoring relationships, common experiences for students, exposure to best practices for teaching and learning, and shared research projects
The SOE's licensure programs are designed to provide students with the knowledge, skills and dispositions characteristic of effective teachers
Programs are rich in early and ongoing field experiences and reflective practice, which lead to more effective learning by our students and the students they work with
Middle/secondary (grades 5-12) licensure program completers apply for licensure in communication arts and literature (English), social studies, mathematics, life science (biology) or chemistry after completing academic majors in their areas of study, and all SOE program required courses
K-12 licensures are available in Spanish, instrumental music and vocal music
Curriculum is designed to correspond to the Minnesota Board of Teaching Standards of Effective Practice
The School of Education programs are nationally accredited by the Association for Advancing Quality in Educator Preparation (AAQEP) and have received continuing approval by the Minnesota Board of Teaching
Program Requirements
Middle/Secondary (grades 5-12) and K-12 licensure requires completion of a teacher preparation major offered by one of the following departments: English, history, mathematics, biology or chemistry.
Spanish and music education programs result in a K-12 license.
The program's curriculum is designed to comply with recent (2012) changes in licensure requirements.
Student Teaching
Students in the secondary education program must complete 14 credits of student teaching in nearby middle and high schools during their senior year. Excellent local schools, both public and private, are happy to work with St. Scholastica students.
Sample curriculum
Here are some classes you could take as part of this major or minor. Please note that you would not necessarily need all of these courses to fulfill a major or minor. This list doesn't include general education courses. Be sure to create your course plan in consultation with your advisor.
Next Steps...
Detailed program overview
Personalized financial aid
Individual admissions support
Apply Now Come for a Visit Accepted Students Meet Your Counselor Contact Admissions
"We have engaged professors who connect personally with students, content area classes that add variety to the learning experience and many opportunities for field experience. Those are the aspects I love about this major."

– Adam Wilson, '14