Student Health and Wellness
Student Health and Wellness empower students through services, education, information and support utilizing a multicultural and student-centered wellness model that is essential for academic success.
JED Campus
St. Scholastica is collaborating with The Jed Foundation to enhance the mental health work already being done on campus and creates positive, lasting change.
Counseling Services
Confidential, professional clinicians are available to assist St. Scholastica students in addressing the feelings and stressors of college life and other critical personal concerns.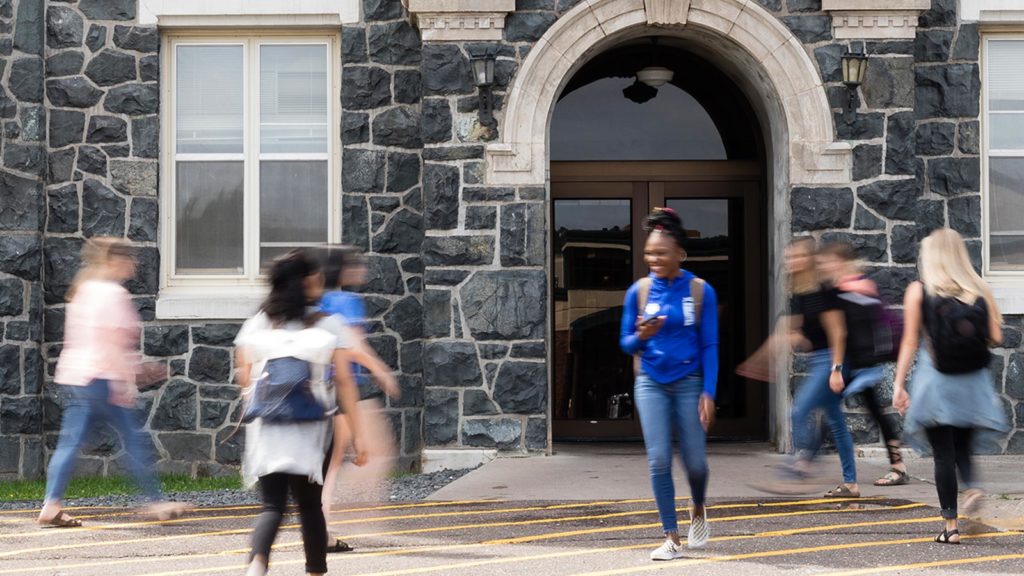 WellU
WellU strives to live the Benedictine values and create a campus culture that promotes the entire College community to be actively engaged in a lifestyle of holistic health and wellness.
Students have access to CampusWell, an online lifestyle magazine, events, programs such as pet therapy, bright lights and more!