Certificate in

Project Management

The Certificate in Project Management is a foundational certificate, offered 100% online. This graduate-level certificate is designed for professionals seeking increased knowledge and experience with project management processes and techniques.
Degree Details
Tuition: $575/credit*
---
* Tuition rates are for the 2023-24 academic year. Additional fees and costs for course materials may apply. Total program cost and completion time varies depending on transfer credits and individual program plans. Tuition rates are subject to change.
Visit our Catalog to view the program and course requirements, and learning outcomes. All courses in the certificate program may be applied to the master's degree. Be sure to create your course plan in consultation with your advisor.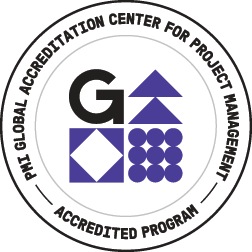 The College of St. Scholastica has been granted accreditation by the Project Management Institute Global Accreditation Center for Project Management Education Programs (GAC). GAC accreditation ensures the quality of academic degree programs and their graduates to meet the standards of the rapidly growing field of project management.
Visit our admissions page for information about transcripts, online application, international admissions and financing.
Application Deadlines
The Certificate in Project Management has a rolling enrollment process that allows an applicant to start at the beginning of any term. Please talk with your admission counselor to obtain more specific dates.
Eligibility
New Students
B.A./B.S. degree from an accredited college or university
Cumulative GPA of 2.8
Note: Meeting minimum entrance requirements does not guarantee admission.
Returning Students
A returning student is a student who was admitted and enrolled in a program at St. Scholastica but has been absent from the program for at least three continuous semesters, including summer. To return to the same program at St. Scholastica, a returning student must be in good academic standing and must apply for readmission to the College.