Accreditation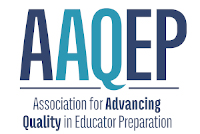 Click to see Performance Data
of Candidates in the College
of St. Scholastica
Teacher Education Program
The Teacher Education program at the College of St. Scholastica is accredited by the Association for Advancing Quality in Educator Preparation (AAQEP) for a period of 7 years, from July 2019 to July 2026. The accreditation does not include individual education courses that the Educator Preparation Program offers to P-12 educators for professional development, re-licensure, or other purposes.
Minnesota Professional Educator Licensing and Standards Board (PELSB)
The fully accredited Teacher Education Program is assessed according to the requirements and standards of the Minnesota Professional Educator Licensing and Standards Board (PELSB). The teacher education program has full continuing unit and program approval through June 30, 2024.

Available online Fall 2020
Online learning with once weekly virtual classes
Hands-on preparation with students: participate in knowledge through student teaching, seminars and clinical opportunities
Accelerated terms: earn your MN K-12 license in fewer than 2 years*
Earn your MN license in fewer than 2 years*
Total program credits: 34 credits for secondary and 39 for elementary, plus 7 more for the M.S. in Teaching
Tuition: $560/credit*
---
*Tuition rates are for the 2021-22 academic year. Additional fees and costs for course materials may apply. Total program cost and completion time varies depending on transfer credits and individual program plans. Tuition rates are subject to change.
Program format
The transition to teaching is a rewarding endeavor, and our program is designed to prepare students to get there seamlessly. This alternative pathway to teaching allows working professionals from all backgrounds to earn their Minnesota teaching license while working toward a Master of Science in Teaching degree.
Impact more lives as an educator. Request more information today.
Program overview
Prepare to make a difference as a teacher in classes offered in an online format with once weekly virtual classes. The Master of Science in Teaching with Licensure has a rolling enrollment process that allows an applicant to start at the beginning of any term (fall, spring or summer). Please talk with your admissions counselor to obtain specific dates.
Prepare for licensure in one of the following areas:
Elementary Education (broad studies, K–6)
Secondary Education (choose one concentration area, 5–12)

Chemistry
Communication Arts and Literature
Life Science
Math
Social Studies

Spanish (K–12)
Our online Master of Science in Teaching with Licensure program was created in collaboration with the K-12 community. Through coursework grounded in research and best practices, we instill committed teachers with the knowledge, skills and dispositions needed to promote student learning. The varied courses and field experiences enable students to develop mastery of the Standards of Effective Practice for beginning teachers.
Any student seeking licensure in life science, chemistry or mathematics in our Master of Science in Teaching with Licensure program may be eligible for the Noyce Scholarship program.
Work toward your master's while earning your teaching license
Our Master of Science in Teaching with Licensure program is designed to meet the requirements of a Master of Science while you are working toward your initial Minnesota teaching license. This means you will be able to enter the teaching profession with a master's degree, giving you more earning potential, better credentials and a full understanding of how to be an effective teacher.
If you're not interested in earning a Master of Science degree and just want your teaching license, then we can accommodate your needs as well. To learn more, fill out the form today. Or if you're ready, start the application.
Federal loan forgiveness programs for teachers
Learn more about the U.S. Department of Education's loan forgiveness programs for teachers.
Career opportunities
Educating isn't just a rewarding occupation; it's also in-demand. According to the Bureau of Labor Statistics, teaching positions are projected to grow at about 4% between 2010 and 2020. That demand is even stronger across inner cities and rural areas.
Getting a teacher certificate is a great path to pursue your passion and become the best educator possible. Take the next step to earning your Master of Science in Teaching with Licensure at CSS.