Master of Science

Project Management
Degree Details
The information below provides details for current students in the program.
Tuition: $554/credit*
---
* Tuition rates are for the 2023-24 academic year. Additional fees and costs for course materials may apply. Total program cost and completion time varies depending on transfer credits and individual program plans. Tuition rates are subject to change. View 2022-23 rates.
Visit our Catalog to view the program, course and degree requirements, and learning outcomes. Be sure to create your course plan in consultation with your advisor.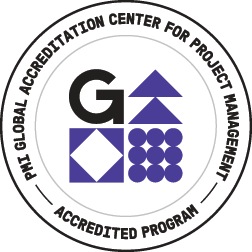 The College of St. Scholastica has been granted accreditation by the Project Management Institute Global Accreditation Center for Project Management Education Programs (GAC). GAC accreditation ensures the quality of academic degree programs and their graduates to meet the standards of the rapidly growing field of project management.