March 31, 2021
Pursued Her Dreams to Lead Others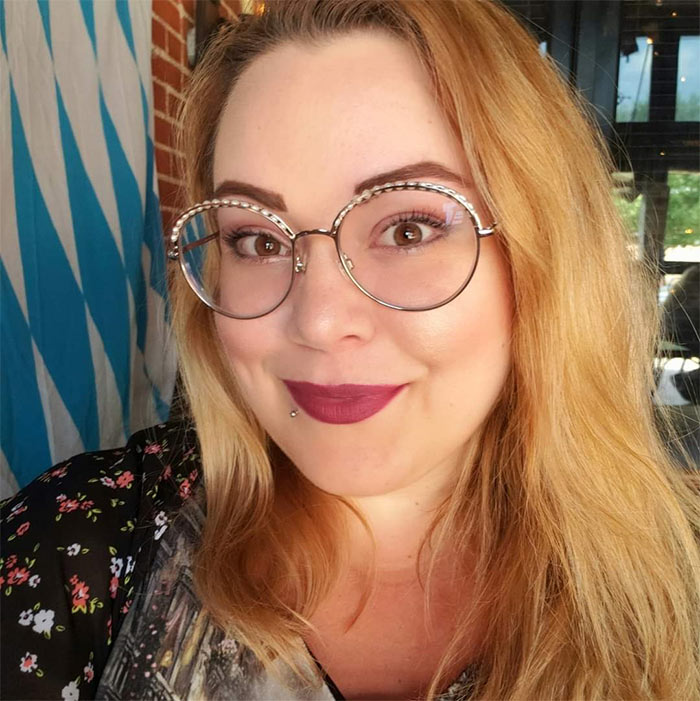 Recent graduate Hope Haugstad '16 found the right fit in Computer Information Systems (CIS). She's been on an upward trajectory since moving to Texas in 2017 and reflects upon her St. Scholastica experiences.
What is your current occupation and where are you located?
Currently, I work for a health and wellness company as the Mobile App Product Manager and live in the Dallas metro suburbs.
How did St. Scholastica help you reach your professional goals?
Beyond the curriculum, St. Scholastica provided experience in professionalism through working with real clients. Challenges like working with students of different ages and backgrounds prepared me for a career in a diverse industry.
Why did you decide to attend St. Scholastica?
In primary school, we would drive by St. Scholastica on the way to Ordean and East High School. I would look up at Tower Hall and think, "I wish I could go there someday." After high school, I ended up in another location, but after moving back to Duluth, I figured why not apply? A friend was studying web development at the College, and on her recommendation of the program, I decided to go back to college as a non-traditional student.
What was your major and how did you become interested in that field?
In 2016, I earned a BS Computer Information Systems degree focusing on Software Engineering and Web Development/Design. I've always wanted to help make people's lives easier and noticed I have a knack for explaining technology to any level. Initially, I thought programming was my career path but realized I enjoy being part of the more extensive product journey.
Describe your College experience.
Challenging and rewarding. I grew a lot as a person in those few years. St. Scholastica gave me wings to go wherever I want without fear of the unknown. I have fond memories with friends, faculty and staff all over campus. Working as a tutor and TA, I realized what a positive work culture does for morale.
Are there any faculty or staff members who made a particular impact?
Director of Career Services, Mary Anderson, always made time for me and truly cared about the students moving into successful careers.
My advisor Tom Gibbons, Dean Megan Perry-Spears and many others immensely helped me navigate my education path.
Professors like David Vosen and Tom Buck showed me how kindness is the most important thing in life. Others like Jennifer Rosato and Brandon Olson taught me about personal integrity and managing difficult subordinates.
Lori Luing, web specialist/front-end developer was a mentor and sounding board while exploring career options and "growth opportunity" situations.
How did extracurricular groups or activities impact your experience as a student?
We volunteered with Girls Who Code and Girl Scouts of America, teaching them about STEM. It surprised me how many young girls didn't realize this field exists as an option.
The undergrad research grant for my study of Recommender Systems focusing on artificial intelligence (AI) has helped me twice in my career so far. It was the best way to spend a summer during college, DO IT.
What would you tell a potential student who is considering St. Scholastica?
Participate in travel abroad opportunities. Going to China for two weeks made me fall in love with international travel. I've been to three other countries since then!
Don't listen to anyone who tells you that your dreams or ideas are "too much." If I had listened to those who said I had to specialize and focus on one path, I wouldn't be where I am today. My managers and recruiters refer to me now as "The Unicorn" because I have experience across the entire software/web development process.
Be you, have grace and patience. The rest will follow.