December 16, 2021
A 3D printed path of technology
Growing up on a farm just south of Cloquet, St. Scholastica Help Desk Manager, alum (BS Computer Information Systems '19) and current Master's in Project Management student Rachael Platt "knows the meaning of hard work."
However, upon arriving at The College of St. Scholastica as an undergraduate, Platt didn't know where to direct her virtuous work ethic. Not until attending an advisory session had she even considered computer science as a field of study, but she quickly found herself immersed in the world of hardware, robots and additive manufacturing (i.e. 3D printing).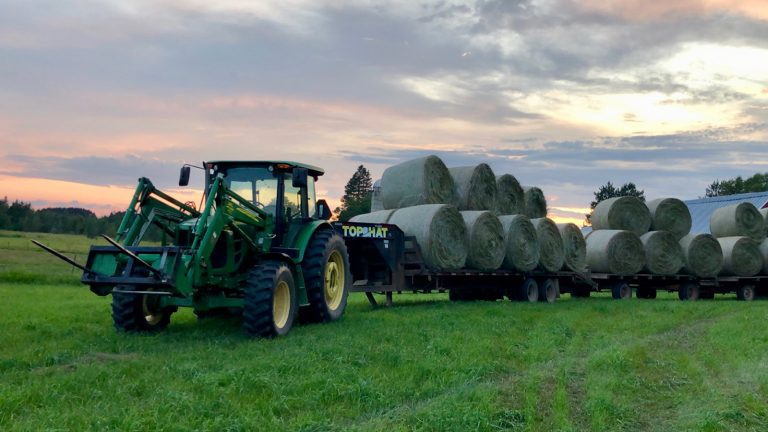 From on the farm to robot arms
Platt describes herself as a farm girl who "didn't really know anything" about technology beyond what was required for a 240 acre-farm with both crops and livestock. Until she came to St. Scholastica, the only brush with computer science she had had was at her high school (graduating class of about 50). Platt's sole high school computer lab class was "pretty behind in technology; still using the big box computers."
Undeclared and undecided? Try computer science!
At St. Scholastica, Platt discovered a fascination with robots after an advisor enrolled her in a computer science class on the sole basis of her reminding the advisor of himself. Platt says that she has always been a logically-minded, sequential thinker, and so computer science was a quick fit for her.
"Working with hardware in the computer architecture class is what really won me over." Soon, she began working to build a semi-autonomous robot that could map and maneuver Tower Hall, even pushing the elevator button.
"If something breaks, no one is going to fix it but you"
Platt's robot was prone to accidents, even taking a tumble down a flight of stairs at one point. And for each time something broke, Platt had to find a fix.
"Somebody recommended that I try 3D printing the parts because it would be cheaper."
A St. Scholastica faculty member had just built the first 3D printer. But unfortunately, this would not prove to be an immediate solve to Platt's problem.
"I ended up fixing the printer more than I was actually printing."
This experience would send Platt down a new, adjacent path to her work with robots: 3D printing.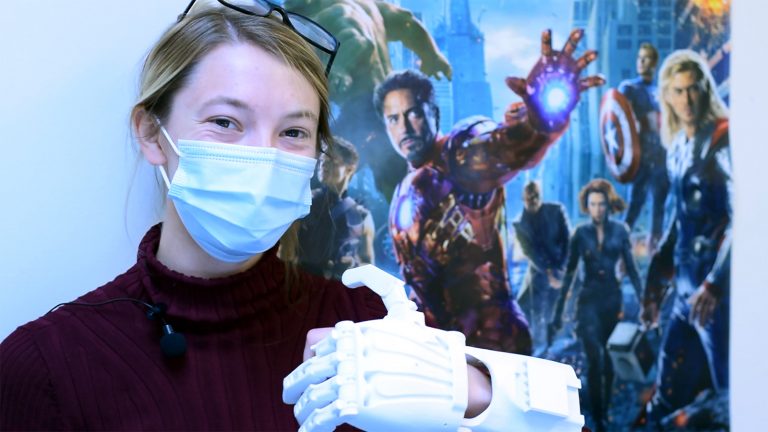 A beneficial convergence
In May 2018, Platt found what she thinks "3D printing is meant for" when the Occupational Therapy department began experimenting with additive manufacturing to create prosthetics for patients.
"Helping people is what really drew me in; I [didn't] even need it as a project, I just [wanted] to be a part it."
Working with people and future ambitions
Before she could even graduate, St. Scholastica hired Platt in 2019 to fill the role of Help Desk Specialist, which meant a lot more human interfacing, but just as much problem solving. Within a year, having graduated from St. Scholastica with a four-year degree in CIS, she was promoted to Help Desk Manager. This meant that she would be managing a slew of student employees who were not much younger than Platt herself.
Now supervising people instead of programming robots or fixing 3D printers, Platt discovered a similar passion.
"I found that I really liked managing people — but you have to have emotional intelligence."
Jack of all trades; Masters in Project Management
If it isn't obvious, Platt is able to adapt and problem solve quickly. Platt herself says that she's a "jack of all trades," but after realizing that managing people was something she wanted to do professionally, Platt worried that she didn't have the experience to pursue her newest ambition: chief information officer (or CIO).
Despite her background, Platt explains that, "a lot of jobs out there right now are very specialized, and I don't meet any requirements."
And so in 2020, Platt enrolled in the Masters in Project Management program, notching yet another milestone in her St. Scholastica experience. Her capstone project focuses on higher education projects in relation to stakeholder management and engagement and executive sponsorship in project pre-work activities, which Platt admits with a laugh, "is a mouthful — but it's very, very specific and it's really fun."
This specificity, she hopes, will help her realize her ambitions as she continues working towards a CIO position.