June 3, 2020
MBA in Leadership and Change now online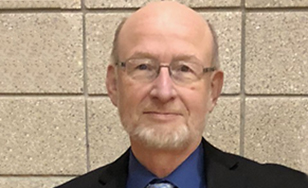 St. Scholastica's Master of Business Administration in Leadership and Change has become its latest program to be offered in a fully online format.
The program joins St. Scholastica's other graduate business programs, the MBA in Rural Healthcare, the Master of Science in Applied Data Analytics, and the Master of Science in Project Management, as completely online offerings.
With a curriculum designed by and for business professionals, its focus is on giving program participants the tools and knowledge to confidently, thoughtfully lead their organizations through strategic change. It can be completed in only 12 months.
"Our learners gain knowledge and expertise that they can use in their work immediately," said Associate Professor of Management Robert Hartl, who leads the program. "Offering the MBA fully online fits with rapidly changing societal situations and emerging needs not only here in the Northland but around the world, as people increasingly work and learn from home."
The 36-credit program consists of online courses which include weekly synchronous sessions, fostering strong support with faculty and classmates along with active learning. The online approach emphasizes flexibility for working professionals seeking career development.
"We're proud of our long history of graduating well-rounded professionals grounded in ethical leadership principles," said Rick Revoir, Dean of the Stender School of Business and Technology. "The ability to lead an organization through times of transition is a must, and this new fully online format will help even more people to attain those key core competencies and achieve their goals."
Program participants will still complete capstone requirements, choosing from a study abroad opportunity, a group practicum or a traditional thesis. Past study abroad destinations have included China, India, Brazil, the Ukraine and Argentina.
"The program was transformative," said graduate Alicia Kozlowski of Duluth. "It forces you to reflect on your own values, how you lead and how to get people to come along with you. Coming into the program, I was more rigid, but to lead through a cycle of change, you have to navigate the unknown and I use these skills every day."
For more information, visit css.edu/mba.