A Second Century of Saints:

Believe. Belong. Transform.

The College of St. Scholastica is pleased to announce a two-year fundraising effort to raise an additional $14 million by June 30, 2023, bringing the campaign total to $63 million.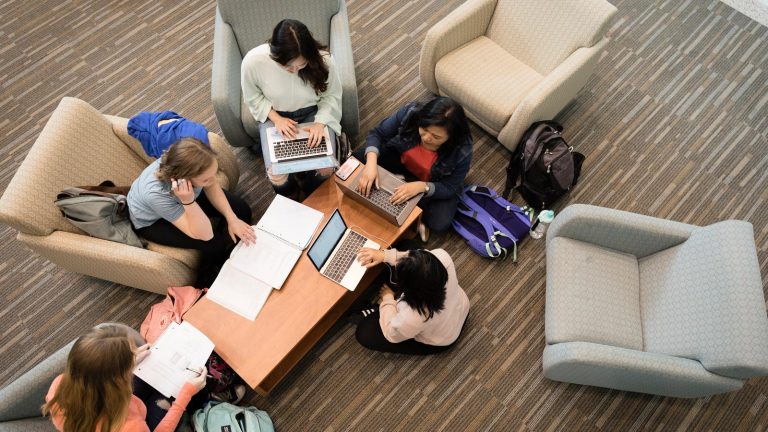 Student Center: Enriching the Student Experience
Connection and Community
The values embodied by St. Scholastica are more necessary now than ever. In order to form connections and practice community and hospitality, we must be together. A dedicated space is essential for engagement, well-being and building community, all of which enhance the student experience exponentially.
Support Now
See our Progress
In fall 2020, a steering committee was formed to conceptualize a student center. Their work envisions a robust and appealing facility at the geographic center of campus that will:
Complement the existing energy and spirit of student amenities
Create new, flat, green space to create an outdoor quad
Ensure Benedictine Values inform the design process
Dedicate a place for the students to gather, connect and find community on campus
Intentionally create opportunities that will connect distance and online students
On Oct. 21, 2022, the Board of Trustees approved the student center for construction starting in spring 2023. The College is committed to funding the student center with a combination of private dollars and unrestricted resources so that no new debt will be incurred.
Naming opportunities are still available starting at $30,000. Contact the College Advancement Office for more information and to see which spaces are currently open for naming. Renderings of the student center are below.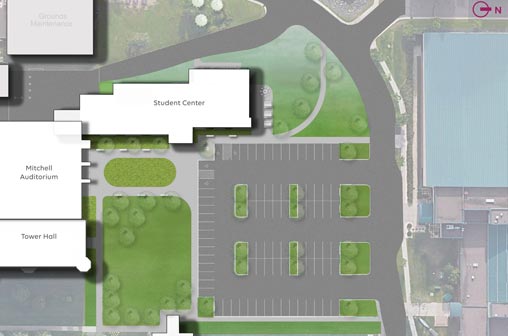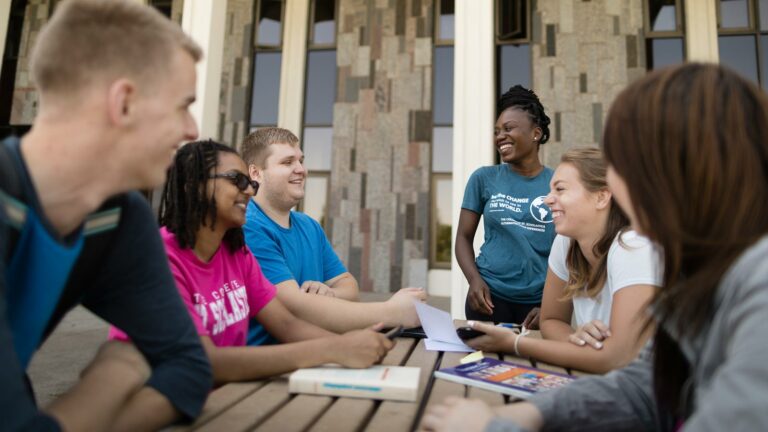 Student Scholarships: Enhancing Student Support
Improving Access and Affordability Through Scholarships
For nearly one-third of current students, existing financial aid options are not enough to pay for an education at St. Scholastica or elsewhere. Recent studies show that these students have also been disproportionately impacted by the pandemic and are choosing to avoid college altogether, most commonly because they do not feel it is affordable.
Support Now
Watch Video
True to our mission, St. Scholastica continues to give more students the opportunity to choose a college education and succeed after graduation. We are proud to be considered a top school in Minnesota for economic mobility, which measures the ability of individuals to improve their income or wealth.
Our goal is to create pathways of accessibility for those in need. By making a St. Scholastica education even more affordable and accessible, we are fulfilling our founding mission, a commitment that has never been more crucial.
Annual Scholarships
These are minimum gifts of $1,000 per year that are awarded to a student based on criteria established by the donor.
Endowed Scholarships
These are funds that are invested in the College's endowment pool. At the College's current draw rate, a $25,000 gift creates one new endowed scholarship.
Sponsor a Saint
The newest College financial aid initiative provides scholarships to upper class students who face financial challenges in completing their degrees.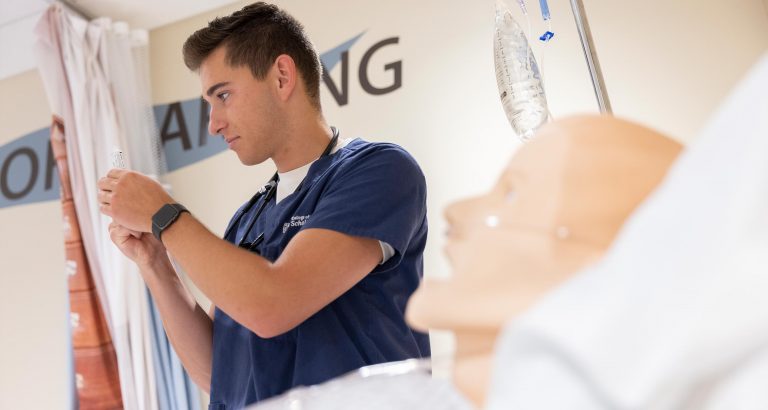 Enabling Emerging Priorities
Investing in New Initiatives
As St. Scholastica continues to adapt for the future, other key priorities will emerge. These upcoming opportunities will exist at the intersection of initiatives that are meaningful to donors and integral for the continued growth of the institution.
Support Now
Watch Video
Annual Giving
Continued annual support from our alumni and friends is vital to maintaining the College's ability to support our most critical needs: financial aid, community outreach, technology infrastructure, new programs and more. These gifts represent a belief in the College's rich legacy and in its vibrant future.
Emerging Priorities
The College will continue to upgrade and enhance its educational, co-curricular, recreational, and athletic facilities that are key to the College's future success, for example:
Skills Labs in the School of Nursing to continue to prepare nurses on the front-line of today's health care
Continual classroom and facility renovations to continue to adapt to new learning modalities and improve campus sustainability
Recreation and athletic facilities that support year-round recreation and intramurals, plus provide a competitive environment for St. Scholastica's transition to the Minnesota Intercollegiate Athletic Conference
November 30, 2021
Public announcement of the campaign
April 22, 2022
Inaugural Donor-Recipient Scholarship Event
Spring 2023
Planned groundbreaking of the student center
Fall 2024
Planned opening of the student center