A Second Century of Saints:

Believe. Belong. Transform.

The College of St. Scholastica is pleased to announce that the campaign has reached completion and surpassed its goal! Thank you to all our donors, alumni and friends who made this accomplishment possible.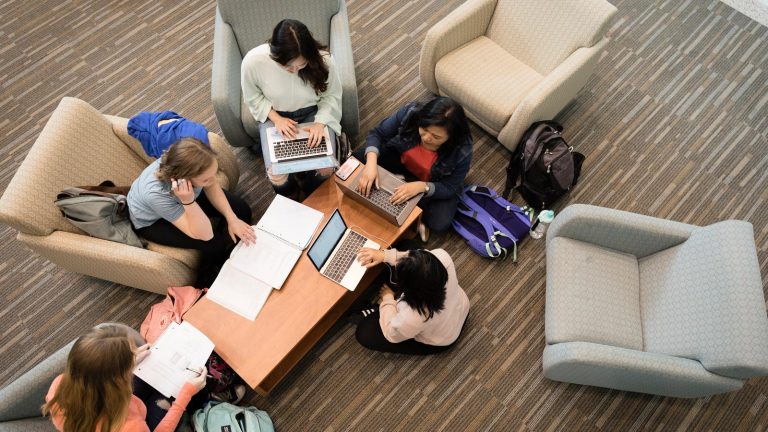 Student Center: Enriching the Student Experience
Connection and Community
The values embodied by St. Scholastica are more necessary now than ever. In order to form connections and practice community and hospitality, we must be together. A dedicated space is essential for engagement, well-being and building community, all of which enhance the student experience exponentially.
Support Now
See our Progress
In spring of 2023, the College broke ground on the student center with an anticipated opening of fall 2024. This robust and appealing facility will be at the geographic center of campus and will:
Complement the existing energy and spirit of student amenities
Create new, flat, green space to create an outdoor quad
Dedicate a place for the students to gather, connect and find community on campus
Intentionally create opportunities that will connect distance and online students
Naming opportunities are still available, contact the College Advancement Office for more information and to see which spaces are currently open for naming. Enjoy a virtual tour of the student center below.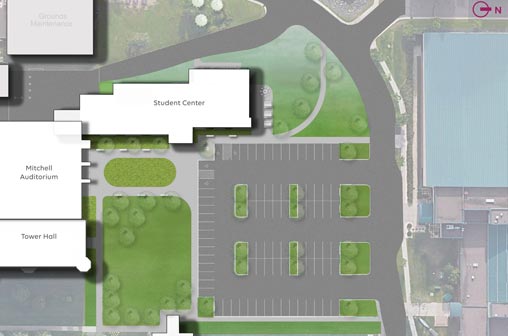 Impact Videos
Donors and friends celebrated the success of the campaign at the annual President's Dinner. The program consisted of a series of speakers who provided their perspective on the campaign's impact across different areas of campus. Explore the impact already made in the videos below. The videos may be lightly edited for content and flow.
November 30, 2021
Public announcement of the campaign
April 22, 2022
Inaugural Donor-Recipient Scholarship Event
Spring 2023
Planned groundbreaking of the student center
Fall 2024
Planned opening of the student center