Office of International Programs
We serve as the first point of contact for F-1 visa students and assist them in their transition to living and studying in Duluth. The department acts as a liaison between The College of St. Scholastica, international students and the Department of Homeland Security.
International Student Services
We specialize in advocating for and serving the needs of international students at St. Scholastica.
We offer support and advice to students in their adjustment to the College and life in the United States, so that they can focus on their education and their goals for life beyond college
We direct international students through immigration regulations and advise them on how to maintain their legal status in the United States
We offer social and informational programming to serve international students, the college campus, and the local community
Student Information
Staying in Status
International students should always consult with the Office of International Programs first, with regard to immigration concerns
In the case of a need for an immigration lawyer, use the American Immigration Lawyer Association
For the most up-to-date guidance on F-1 Visa regulations, visit the Study in the States.
For up-to-date student employment regulations, visit Working in the United States.
On-Campus Employment
F-1 Visa holders are eligible to work up to 20 hours per week while school is in session. Additional hours are permitted during school breaks.
Off-Campus Employment
Curricular Practical Training (CPT)
Students can be approved for paid internships off campus within their field of study upon receiving permission from their academic department and authorization from the Office of International Programs (OIP) on their I-20.
Special Employment Authorization
Certain F-1 Visa holders may be eligible to apply for employment benefits based on individual hardships or emergent circumstances in the home region, or if the employment meets other SEVP requirements. If you think you may qualify, contact the OIP.
All F-1 international students will be automatically enrolled in the insurance plan sponsored by the College of St. Scholastica unless they meet criteria for a waiver. Please see the Accepted International Students page for more information.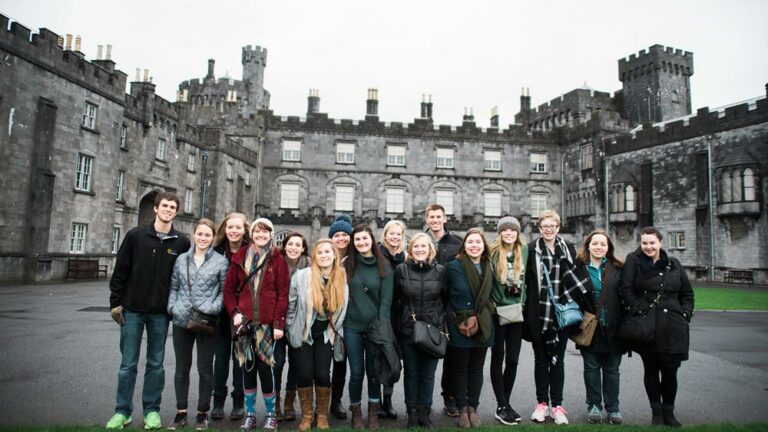 Education Abroad
Are you interested in traveling abroad? Want to experience different cultures, programs, languages, business and economics, or engage in social justice and service opportunities? Learn how you can learn in unique settings and explore small villages or large cities.