Nursing Assistant Training
Jump-start your healthcare career with St. Scholastica's Nursing Assistant Training. This flexible and accelerated course offers you a pathway into a nursing assistant role in a variety of settings such as assisted living, clinics or hospitals. Some employers may even pay for your training!
I had an exceptional hands-on experience during the skills and clinicals, preparing me for the state exam.
Degree Details
Tuition: $1200*
---
* Tuition rates are subject to change. Other fees may apply.
Financing
Payment must be made in full before registering for your OnTrack Nursing training. After payment, you will receive an email from your training instructor with instructions on how to register and begin the online portion of the training. Online training must be completed prior to attending labs. No exceptions.
Although there is no financial aid available through St. Scholastica for the OnTrack Nursing Assistant Training program, finances should not be a barrier to completing the Nursing Assistant Course.
*Eligible individuals may qualify for grant funding for their CNA training and support services to help them achieve their goals. The first step is to contact CareerForce in Duluth at 218-730-5246 or jcabrera@duluthmn.gov. In St. Cloud please contact Audrey O'Driscoll, audrey.odriscoll@csjobs.org, to find out more.
*Individuals may also get reimbursed for the cost of this course by working for an Assisted Living or Skilled Nursing facility. Contact your employer or desired employer to ask about their CNA payment/reimbursement policy. For assistance identifying employment opportunities or for help in applying contact Career Services — careers@css.edu.
Quick Pathway to Nursing
Nursing assistants are an integral part of the nursing-care team. Once you complete your nursing assistant program and take your Registry test, you can begin working in a variety of areas such as nursing homes, home health, clinics, hospitals and more.

What Does a Nursing Assistant Do?
Some responsibilities of a nursing assistant include:
Working with/under an RN or LPN
Taking vital signs of patients
Answering patient calls
Documentation of care patterns
Feeding patients, measuring and recording their food and liquid intake
Assist patients with daily care
Assisting nursing-team with general medical procedures
Student Eligibility
16 years of age
Ability to lift 50 pounds
Ability to bend and stoop
Online application
Complete the application below, choose Transfer, Duluth or St. Cloud, Non-Degree Seeking OnTrack Nursing Assistant Training program
Fill out, complete (with witness signature) and include within the application the Code of Conduct and Confidentiality forms
Post completion
Reply to Offer: After you are notified a decision has been made regarding your application, log into your application portal, view your decision letter, and click "Reply to Offer". Then you will work with your campus program contact to complete payment and register for the training program.
This interactive St. Scholastica's OnTrack (TM) Nursing Assistant training is from LeadingAge Minnesota Foundation and powered by EduCare.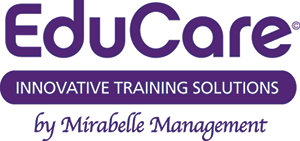 Experienced, Dedicated and Distinguished Educators
Expect to be heard, to be challenged and to be involved. St. Scholastica faculty are world-class scholars and experts in their field who invest in your success. Our values of community, respect, stewardship, hospitality and love of learning reflect our faculty's commitment to lifting up others and celebrating our common humanity.