National Center for Computer Science Education
The National Center for Computer Science Education champions, researches and provides equitable computer science education opportunities for K16 students and educators.
Conferences, Programs and Staff
K-12 educators who attend a computer science education conference such as  the Computer Science Teachers Association (CSTA) Annual Conference or Infosys Pathfinders Institute may be able to earn graduate credit through the College of St. Scholastica. Graduate credits are available at a rate of $150 per credit. The number of credits depends on the total hours of the conference.  Educators will need to complete a non-degree seeking application to the college, including official transcripts demonstrating completion of a bachelor's degree. There is no fee to apply.
The graduate course will be offered on a pass/fail basis with an option to earn a letter grade available by request. Educators will need to submit proof of attendance (issued by the conference organizer) as part of the course in addition to assignments such as a conference reflection, professional learning goals, lesson plan design, etc. More details about assignments are included in the course syllabus.
Course Details
EDU 5750: CS Professional Learning
Credits: 1 to 3
Pre-requisites: Bachelor's Degree
Course Syllabus Template (may vary slightly with each offering)
Course Outcomes are aligned with the CSTA Standards for CS Teachers:
CS Knowledge and Skills: Demonstrates and continuously develops thorough knowledge of CS content, demonstrating proficiency of CS concepts and practices.
Equity and Inclusion: Proactively advocates for equity and inclusion in the CS classroom, working towards an intentional, equity-focused vision to improve access, engagement, and achievement for all of their students in CS.
Professional Growth and Identity: Continuously develops their knowledge, practice, and professional identity by participating in the larger CS education community.
Instructional Design: Designs learning experiences that engage students in problem solving and creative expression through CS, planning to meet the varied learning, cultural, linguistic, and motivational needs of individual students in order to build student self-efficacy and capacity in CS.
Classroom Practice: Implements evidence-based pedagogy to facilitate meaningful experiences and produce empowered learners of CS to become a reflective classroom practitioner.
Getting Started
Participants must have a bachelor's degree from an accredited institution to earn credit. A minimum of 8 hours of conference attendance is a prerequisite to course enrollment. Participants will need to complete the free non-degree seeking application with The College of St. Scholastica. Select EDU 5750: CS Professional Learning as the course you wish to register for and include the number of credits (1, 2 or 3 credit options). You can also visit the National Center for Computer Science Education booth at the conference to pick up information on how to register. Katie Wayne, graduate admissions counselor, will be available to help answer questions and prompt you with next steps.
Credits Towards CSS Programs
Course Assignments and Deadlines
Please review the course syllabus. Details on the assignments required vary by credit (1 or 2 credits) and  the directions and grading rubric are available in the syllabus. Your instructor will provide information at the beginning of the course on how to submit assignments.  All assignments are due by the end of the term, however, it is suggested that educators submit assignments as they are completed. It is recommended that you start completing assignments by the end of the conference. Examples of assignments include:
Conference Proof of Attendance with a minimum of 8 hours
Reflection Paper
CS Teacher Self-Reflection and Learning Goals
Lesson Plan Design or Implementation
Classroom Observation
Curriculum Evaluation
Annotated Bibliography
The National Center for Computer Science Education provides support in creating equitable CS education opportunities to K16 educators and students through the following programs and projects.
Certificate in Computer Science Education
An online graduate, education certificate for in-service teachers with four courses: Computational Thinking, Computer Science Principles, Java, and CS Methods & Capstone. K12 teachers across the United States complete the certificate to further their understanding of CS, to integrate CS in other courses, to teach standalone CS courses, and to meet CS licensure requirements for their state.
Learn More about the Certificate
Mobile CSP (Computer Science Principles)

Curriculum and professional development for high school teachers offering the new AP Computer Science Principles course. Mobile CSP is endorsed by the College Board. Mobile CSP also offers a Concurrent Enrollment (CE)/Dual Enrollment option for those who are interested in offering college-level CS classes in high schools in partnership with a local community college or university.
CSAwesome (Computer Science A)

Curriculum and professional development for high school teachers offering the AP Computer Science A (Java programming) course. CSAwesome was piloted in 2019-20 and is now endorsed by the College Board. The curriculum is available for free via Runestone Academy. A variety of professional development opportunities are available.
TeachCS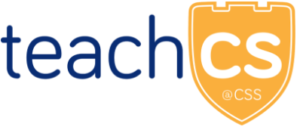 Revising pre-service education programs to include computational thinking and computer science to future educators.
K-12 CS Pathways
This NSF-funded research-practitioner partnership (RPP) grant involves members of NCCSE working with teachers, specialists and administrators from two schools involved in the project. The goal of this project is to develop sustainable computer science (CS) pathways in rural and tribal schools. Each school introduces CS to all students early in school and provides multiple opportunities to engage with CS during their K-12 learning experience. The school CS pathways are developed through (1) the creation of a CS implementation plan based on a school-specific scope and sequence, (2) the design of sustainable CS professional development, and (3) identifying needs and supports for historically marginalized groups including Native Americans, special-education students and those of low socioeconomic status.
Learn More about K-12 CS Pathways
CS4DLH

CS4DLH is a group of leaders from NCCSE, Duluth Public Schools, and Upward Bound working to support and accelerate opportunities for Minnesota students to have opportunities to learn computer science. CS4DLH is involved with two projects: (1) providing hands-on CS learning activities and career exploration for students and families in the Upward Bound and Upward Bound Math Science programs in December 2022, aimed at increasing awareness of and interest in computer science and computer science career opportunities. (2) By the end of the 2023 school year, project members will have trained at least 35 K-12 teachers in the Duluth School District that will be able to adapt and use a CS-curated lesson in their class. The CS4DLH project was started in 2021 as a collaboration between NCCSE, the City of Duluth, and Infosys Foundation USA. Since then, the program has added collaborations with Upward Bound and gained funding from CSforALL's Accelerator program.
Coaching for Equity in CS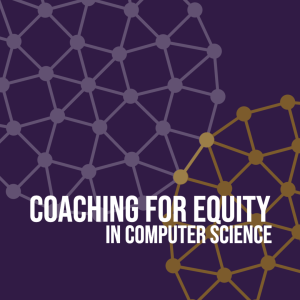 Coaching for Equity in CS aims to support and scale coaching within schools as a means of ongoing support for CS teachers. One-on-one coaching for high school computer science teachers is provided through two coaching programs: one nationally by NCCSE and another in Minnesota by CodeSavvy. Both coaching programs follow an instructional coaching model designed around the CSTA Standards for CS Teachers and focus specifically on equitable teaching practices.
Learn more about Coaching for Equity in CS
Undergraduate CIS
Infusing best practices in pedagogy and support to recruit and retain underrepresented students in the Computer Information Systems major.
Minor in Computer Science Education (in progress)
An undergraduate minor designed for pre-service teachers, including CIS and EDU courses.
CSforAll-MN Minnesota ECEP Alliance
CSforAll-MN is a collaborative effort by leaders in education, industry, nonprofit organizations and higher education institutions from across Minnesota dedicated to advancing equitable computer science education policies and opportunities for every K-12 student in the state. We work toward that goal by recommending state-level computing education policies; convening shareholders across the state to create connections; listening to diverse voices; gathering statewide data to share with policymakers, leaders, schools and families; and sharing research- and practice-based resources.
Learn More about CSforAll-MN Minnesota ECEP Alliance
Partnerships
Interested in partnering with the NCCSE to bring CS education to your organization or in collaborating on a research project? Please contact us at csed@css.edu.
Audrey Beyer, Administrative Assistant
Audrey Beyer is the Administrative Assistant for the National Center for Computer Science. She graduated high school from Perpich Center for Arts Education and received her Bachelor of Arts in Music from UMD in 2019. She is deeply involved in the Twin Ports music community through LOON, the Arrowhead Chorale and the DSSO Chorus. As an advocate for equity and inclusion in all fields of life, Audrey is excited to be part of the NCCSE and its mission.
Justin Cannady, Learning Experience Designer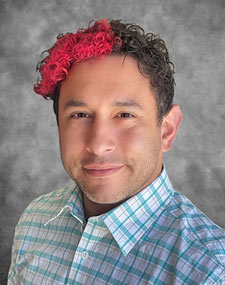 Justin Cannady is the Learning Experience Designer at the National Center for Computer Science Education. Prior to joining NCCSE, Justin was the senior manager of online learning and delivery at the National Math and Science Initiative (NMSI). Through this work, he collaborated with his team of instructional designers, curriculum developers and subject matter experts to create a fully online learning experience for over 6,000 educators from across the nation. In addition to his formal education at the University of Montevallo (BS Mathematic/Computer Science; MEd Secondary Mathematics Education) and the University of West Florida (EdS Instructional Design and Technology), Justin is recognized as a National Board Certified Teacher. Justin is wildly passionate about diversity and the inclusion of all people. He seeks ways to create a better life for others in his home city of Birmingham, AL. Justin has seven children — two humans, three dogs and two cats — and enjoys creating things, traveling, drinking tea and reading.
Renee Fall, Senior Research Scholar

Renee Fall leads research and collaboration projects aimed at increasing diversity in computing, particularly in postsecondary education. Prior to joining the Center, she was co-PI of the national Expanding Computing Education Pathways Alliance (www.ECEPalliance.org) and project manager of the Commonwealth Alliance for Information Technology Education (MA), both NSF-sponsored efforts to broaden participation in computing. She played a key role in bringing Exploring Computer Science and Computer Science Principles to Massachusetts high schools. Her career in higher education has included inter-institutional collaborations; women's/gender studies, diversity and equity; continuing and online education; grant development and publishing. She earned an EdS in higher education research, policy, and leadership from the University of Massachusetts Amherst, a master's degree from Harvard Divinity School and a BA in communications and religion at Gustavus Adolphus College in Minnesota.
Pauline Lake, Curriculum and Professional Development Coordinator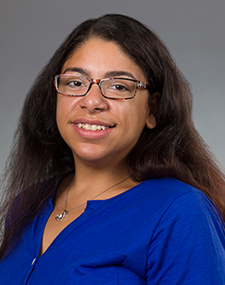 Pauline Lake is the curriculum and professional development coordinator for the Mobile CSP and CSAwesome programs. She also serves on the Coaching for Equity in CS project team and is an adjunct faculty for the CS Education workshops at St. Scholastica. A 2013 graduate of Trinity College with a double major in Computer Science and Educational Studies, Pauline has taught App Inventor to middle- and high-school students since 2010. She has also taught the introductory Computing with Mobile Phones course at Trinity College and has served as a mentor for Computer Science students in various capacities. Pauline also earned a Master's in Public Policy with a concentration in Educational Policy at Trinity College and is working toward completion of the St. Scholastica Project Management Certificate program by the end of Spring 2023.
Chery Lucarelli, Facilitator of Educational Innovation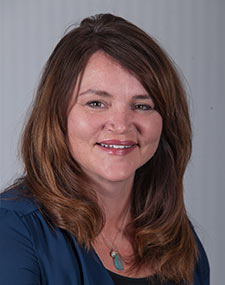 Professor and Chair of Graduate Education Programs, Dr. Lucarelli oversees several graduate education programs, including the nationally ranked online Master of Education program and the Graduate Teacher Licensure program at the College of St. Scholastica. Dr. Lucarelli is committed to supporting inclusive learning and work environments, believing they provide the best opportunity for innovation. Dr. Lucarelli is the PI on the TeachCS@CSS grant funded by Google and the Co-PI on a National Science Foundation CS10K grant to scale up CS teacher professional development by leveraging online communities of practice. She is an experienced K12 teacher and licensed school administrator. Her research interests include innovation in higher education, online learning, educational technology, teacher preparation and teacher professional development.
Jennifer Rosato, Director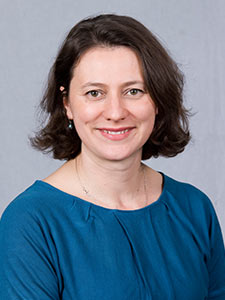 Jennifer Rosato leads programs at the Center, collaborating with staff and colleagues in the Schools of Business and Technology and Education. She has an undergraduate degree in Biochemistry from St. Scholastica and a Masters of Arts in Information Systems Management from Carnegie Mellon University. She is committed to involving more women and underrepresented minorities in the CS field, especially young women in middle and high schools as well as supporting K-12 educators to integrate and offer computer science in their classroom. She directs and consults on multiple grants from the National Science Foundation, Google, and Infosys Foundation, USA as well as serves on the CSTA Board of Directors.
Paul Schonfeld, District Support Coordinator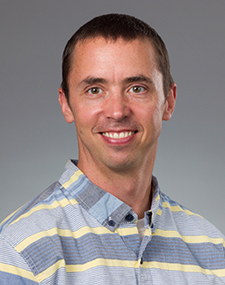 Paul Schonfeld leads the implementation of programs that provide school-district level support for K-12 computer science pathways through professional development, coaching, and district planning. Paul has a Master of Education — Professional Development degree from the University of Wisconsin-La Crosse and an undergraduate degree in Physics and Geology from Lawrence University. He taught high-school classes in computer science, physics, and engineering and coached robotics for 9 years prior to joining the National Center for Computer Science Education.