Our team assigns faculty advisors, offers academic counseling and provides drop-in services for dropping/adding courses and informal advisement. It also produces advisement newsletters for students and faculty to provide course information and academic advisement twice a year prior to advisement week. We also acknowledge the diversity of students who attend college and therefore respond to their needs with specific professionals to support them.
Who is an Academic Advisor?
An academic advisor is a faculty or staff member who will assist you with planning your undergraduate or graduate academic career at The College of St. Scholastica. Most advisors are faculty members within the department you wish to study. These faculty advisors help plan semester schedules and visit with you about your academic plan. They may offer academic advice and check-in about your academic and social goals while at college.
Undergraduate Main Campus Advising
At St. Scholastica, first year, full time freshman's academic advisor will be their first year program (Dignitas) instructor. This instructor may or may not be a part of the discipline the student hopes to study. The goal is for students to connect with a faculty member early in their collegiate career.
At the end of their first year, students will be asked to find an academic advisor within their academic program/major. Students will complete a change of advisor form and return it to the Registrar's office. If a student does not find a faculty person they feel they connect with, or if they are entering a pre-professional or graduate program such as Nursing, Physical Therapy, or Occupational Therapy, they may be assigned to an advisor from the Academic Advisement department, who advise students from all areas.
Transfer Students Advising
Transfer students will be assigned an advisor early in their first semester at St. Scholastica. Some students may be assigned to an advisor in Academic Advisement, who are trained to advise students from all majors and departments.
Welcome to The College of St. Scholastica! We are thrilled to have the opportunity to work with you. This page is to assist you with advisement and registration and to help you adjust to academic life and expectations at the College.
Online Undergraduate and Graduate Advising
Some graduate and most online undergraduate students are guided through their academic experience by a professional academic advisor. Starting with orientation to the College, your academic advisor will help plan a successful route toward degree completion at St. Scholastica. Students can work with their advisor via telephone, email, Zoom or in person.
Resources for New Students
Planning Classes
Advisement Manual
This includes a four year plan for all majors on campus. These documents are broken down by year and semester of what courses are the most beneficial to take to stay on track.
Course Schedule
This resource lists all of the courses offered during the semester. The courses are broken down by General Education Requirement (the top drop down box) and by major (the bottom drop down box). This site will help you determine when classes are offered.
Dignitas Course Descriptions
Dignitas is our first year student program. It offers students a chance to find out what CSS expects academically as far as critical reading, thinking, and writing. The overall theme to Dignitas is "Dignity for Self and Others." Each faculty person bases the course on a subtheme around Dignity. A peer mentor serves as a role model and guide throughout this year-long course.
Degree Works
Degree Works is a degree-auditing, planning and tracking tool used by students and academic advisors to evaluate academic progress towards graduation in compliance with The College's degree and academic program requirements. Degree Works provides a convenient, accessible and organized way for students to know where they are academically. Degree Works does not replace meeting with your academic advisor.
Academic Support Services
Center for Academic Success
The Center for Academic Success (CAS) offers a number of academic services to help you succeed academically, including tutoring, mentoring, study skills, test taking strategies, and many other resources.
Center for Equal Access
Students who have a documented disability may work with the Center for Equal Access for accommodations to assist them in their academic journey.
Contact Us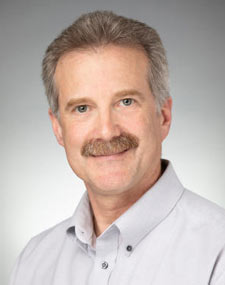 David Bauman
Director of Academic Advising
218-723-6179
Tower Hall, Room 2140
dbauman@css.edu
Book Appointment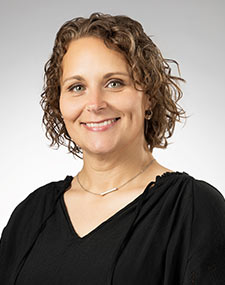 Lyndsay Beck
Academic Advisor
218-723-6475
Tower Hall, Room 2136
lbeck5@css.edu
Book Appointment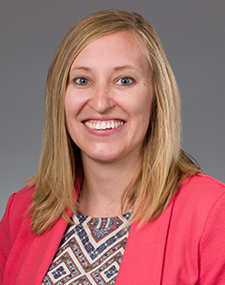 Jenessa Demers
Academic Advisor
(218) 723-5978
Tower Hall, Room 2138
jdemers@css.edu
Book Appointment