St. Scholastica

2025 Institutional Strategic Plan
For over 109 years, The College of St. Scholastica has been a beacon of hope and opportunity for those seeking an exceptional education shaped by our Catholic Benedictine heritage and our Benedictine Values. Our Strategic Plan 2025 is built on the visionary history of the Sisters of the St. Scholastica Monastery and the future promise to the communities we serve:
The College of St. Scholastica will shape future leaders who are formed by our distinctive Catholic Benedictine Values, extraordinary and innovative learning practices, and collaborative partnerships. Guided by our mission to provide intellectual and moral preparation for responsible living and meaningful work, we will advance inclusive, holistic and purposeful experiences that develop exceptional individuals and transform lives.
As we move into the next phase of the College's history, our distinctive values-based education, grounded in the liberal arts, will continue to engage and challenge students in deep learning and reflection through real-world experiences. The legacy of our fore-mothers lives through our inclusive and welcoming community of learners.
I want to recognize and thank our Board of Trustees, faculty, staff and students who have engaged in this extensive planning process. The College of St. Scholastica's Strategic Plan 2025 is a living document representing the collective and collaborative work of many who served on steering committees from across the campus and in the community. It tells a story of who we are, where we are going, how we will get there, and what our impact can be for our students, our community, and our world.
My deepest gratitude goes to all who led and participated in our collaborative strategic planning process. Your hard work has realized an extraordinary and aspirational plan that will shape and prepare our learners to be the future leaders our world needs.
Barbara McDonald, Ed.D
President, The College of St. Scholastica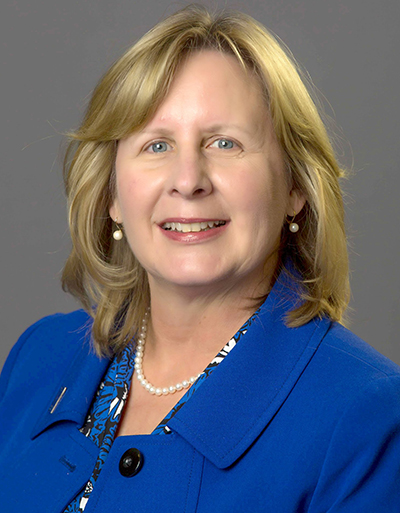 Executive Summary
The College of St. Scholastica is building a vision for its future through strategic planning. The College is looking to build on its foundation for future successes in preparing thoughtful leaders to address society's most pressing challenges.
The strategic plan includes five distinct goals in the areas of academic excellence, student experience, partnerships and pathways, faculty and staff commitment, and sustainable business processes. The development of the goals and their concomitant objectives, strategies and tactics were supported by in-depth research, analysis, and internal and external community engagement.
Community Engagement
The College of St. Scholastica engaged in an in-depth strategic planning project beginning in August 2017. Through strategic planning we aimed to examine conditions, challenges, trends, disruptors, and, through the eyes of mission, develop a plan to navigate our future successfully, meaningfully and authentically. The overall purpose was to move from anticipating a future to creating our desired future. This required obtaining clarity about who we are, why we exist, what makes us distinctive and how we will do things to assure success. We approached this process with a mindset that was innovative and creative while also preserving the College's traditional strengths. It is clear that we must promote a healthy and dynamic tension between tradition and transformation.
In responding to the needs of the community, a special aspect of the Benedictine charism is the capacity to listen with the ear of the heart. This gift has allowed the needs of the Northland to be heard. Reading the signs of the times is an aspect of this listening. It is a worldview in which the fullness of community supplies a diverse set of perspectives and ideas that enrich our experiences. A worldview from which we see that much wisdom comes from those who are not always heard. And a worldview where all are equal, and the success of one member of our community is a source of joy for all. This aspect of the charism must permeate every aspect of our strategic planning process.
The project included data collection in the form of in-person meetings, surveys, focus groups, and stakeholder engagements with over 500 members of our faculty, staff, student, and alumni communities.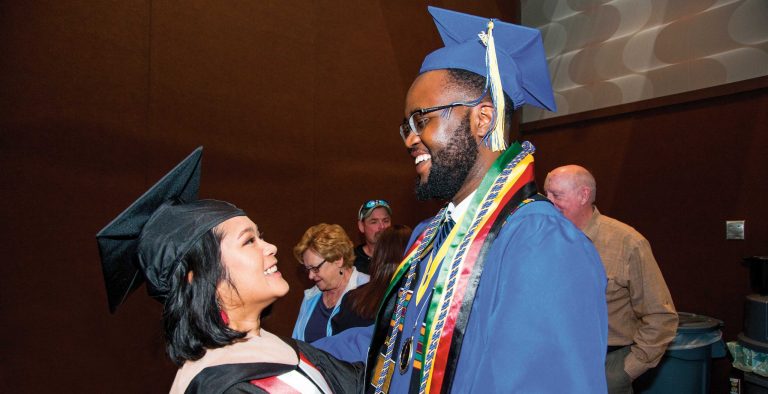 Goal 1: Academic Excellence
Be recognized as a premier academic institution that educates ethical global leaders and is responsive to our mission, market and the communities we serve.
The College is poised to sustain and build upon its success in delivering a diversified portfolio of academic offerings. The College will ensure that all of its academic offerings are of demonstrable high quality and value to students on campus, via extended sites and through online delivery. The College is committed to ensuring that all of its academic offerings are supported with appropriate resources in a way that ensures their strategic growth.
Through its strategic plan, the College will continually identify additional academic opportunities that lie at the interface of mission, market and expertise. In all cases, Academic Affairs and the College will undertake data-driven decisions, attentive to fiscal forecast implications, in affirming and prioritizing programming decisions toward the goal of student success.
The College will build a culture of assessment by developing and implementing a comprehensive assessment plan for all programs.
Respond to community and market needs by strengthening existing and launching new programs through diverse delivery methods.
Realign the extended campuses to serve the community and market needs in education, business and healthcare programming.
Advance professional engagement and academic leadership.
Establish Interdisciplinary Centers of Excellence to showcase academic strengths and distinctiveness.
Implement a unified advising model to recognize lifelong learning, ensure an efficient path to graduation, and better support all students.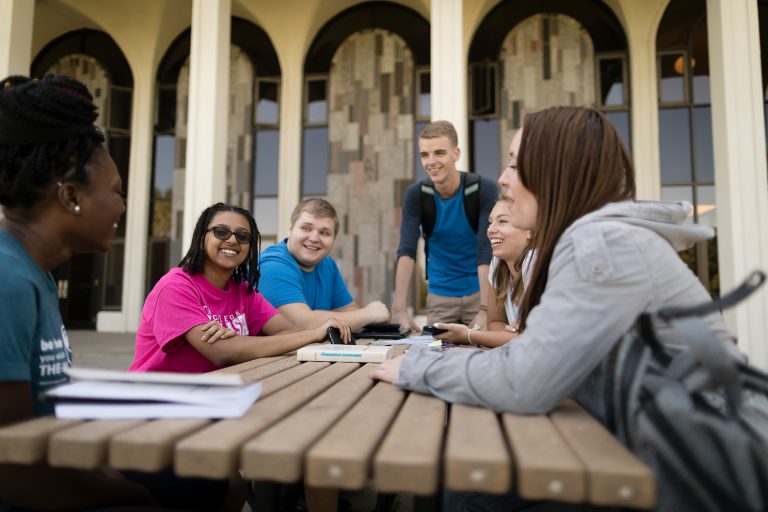 Goal 2: Reimagined Student Experience
Deliver an inclusive St. Scholastica student experience that embraces holistic education infused with the Benedictine tradition.
The College's commitment to the success of all students, regardless of discipline or learning modality, is reflected in the goal of delivering an inclusive St. Scholastica student experience that embraces holistic education infused with the Benedictine tradition.
The College will focus on the expansion of high impact practices and developing the processes and services to improve student engagement, persistence and outcomes associated with lifelong learning. In order to best meet the needs of our students and be competitive in our offerings, the College looks to invest in infrastructure, technology and services that aim to impact the overall student experience of all students included in the second century of Saints.
Implement services and programming that support student learning and holistic educational experiences that embody Catholic Social Teaching, Social Justice, Benedictine values and Inclusive Excellence aligned with the College Mission.
Expand student engagement in high impact practices that prepare students for responsible living and meaningful work.
Implement a comprehensive strategy for recruitment, retention and graduation improvement for all students with a focus on those from historically under-represented populations.
Reimagine Student Services (OneStop, Registrar, Financial Aid, Help Desk) to broaden the scope of services to meet academic, financial, business and student support needs for all student populations.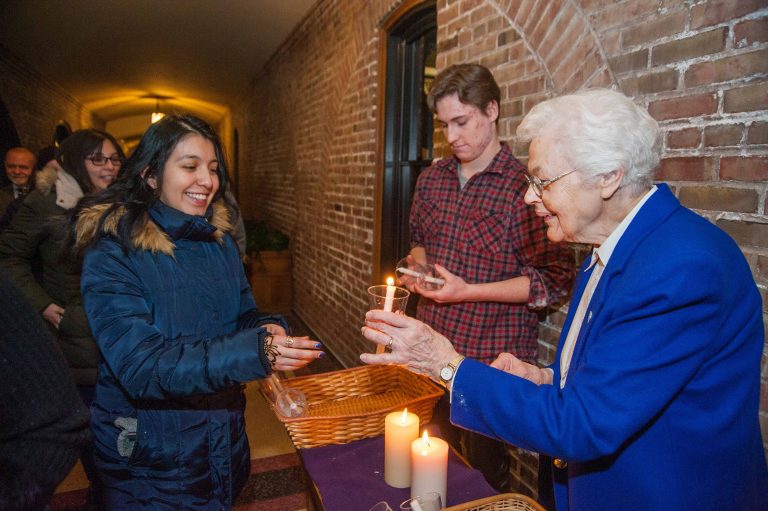 Goal 3: Strategic Partnerships
Partner with community stakeholders to advance our mission, foster Inclusive Excellence, and serve the region and its communities.
One of the core values of The College of St. Scholastica is community, which pervades the life of the College and extends far beyond the College itself. Looking outward to build and expand our network of relationships, St. Scholastica will develop strategic partnerships by engaging the communities we serve, defined broadly and inclusively. Whether the College partners with local and regional organizations, or its extended community of alumni who are already serving and transforming the world, success for St. Scholastica will be significantly enhanced through these many fruitful and mutually beneficial relationships.
Foster Inclusive Excellence by developing and nurturing educational partnerships that remove barriers and improve access and opportunity for all learners.
Develop solutions to workforce needs through partnerships that create pathways for all students to advance their careers.
Serve as a community catalyst for social, economic and educational advancement.
Create opportunities to strengthen and grow alumni engagement.
Advance philanthropic relations and grow opportunities for giving in support of the College's advancement and mission priorities.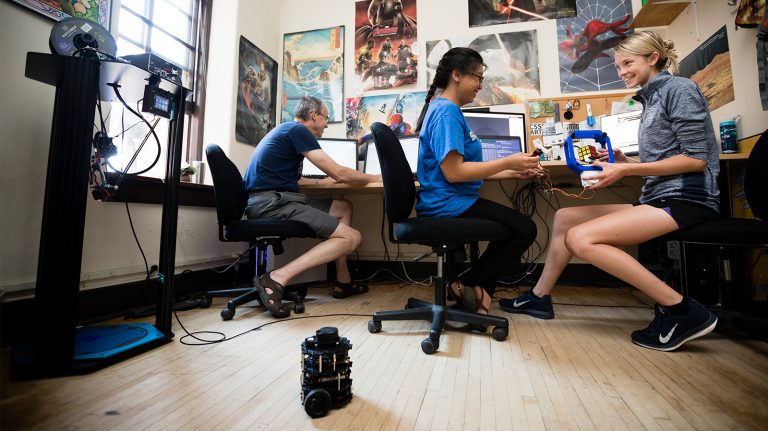 Goal 4: Commitment to CSS Faculty and Staff
Optimize the growth, development, relationships, and investments in our people to enhance engagement in our community and develop the whole person.
As a Catholic Benedictine college, we are committed to developing the whole person – body, mind, heart and soul. Our faculty and staff are integral members of the St. Scholastica community, and are essential to student success. The College is intentionally focused on employee growth and development and provides opportunities to deepen knowledge and appreciation of our Benedictine values and heritage. This plan outlines the strategies and resources necessary for cultivating and sustaining a culture that attracts and retains top, student-centered talent who are committed to celebrating and stewarding our identity into the future.
Achieve distinction as a preferred workplace that fosters diversity and inclusion, engagement, excellence, growth, and dedication to one another and to our rich Benedictine heritage.
Establish an education and leadership program designed to ensure the long-term stewardship of our Catholic Benedictine values and heritage.
Implement a comprehensive human resources strategy to include robust recruitment and retention initiatives.
Implement professional development, recognition, and wellness programs that align with the College's mission and strategic plan.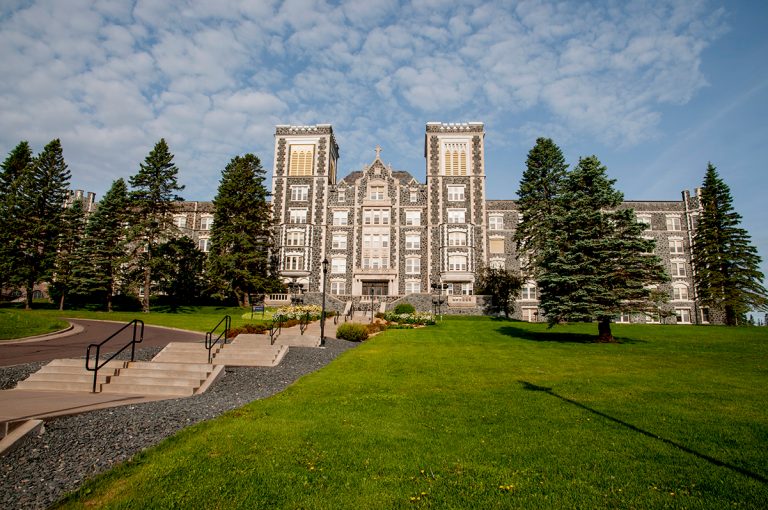 Goal 5: A Sustainable Future
Ensure that St. Scholastica is positioned for long-term financial health created through a mission-driven, student centered, entrepreneurial culture.
The College of St. Scholastica needs resources, structures, and processes to fulfill its mission and respond to future opportunities. As such, we need to create a resource base to support top quality educational offerings. The College will utilize transparent communications, de-centralized decision-making and clear accountability to maintain a mission-driven, entrepreneurial culture. We will have the fiscal programs, human resources, physical environment and technological infrastructure to meet the required elements of the vision of the College.
Implement a comprehensive, employee-driven annual budgeting process that decentralizes expense and revenue budgeting and decision-making.
Implement predictive models for testing decisions and strategies which employ sensitivity analysis for ranking investment alternatives for the College.
Improve our responsiveness to changing environments in higher education; capitalizing on opportunities and adjusting for negative trends, through the use of a centralized data warehouse, common data definitions, and the development and distribution of robust analytic tools.
Leverage technologies and innovative processes to enhance productivity across the College, reinforcing in our employees' spirit of stewardship, active questioning, continuous improvement and growth.