February 22, 2022
Sharing the joy of birding
As assistant professor at The College of St. Scholastica Library, Brad Snelling is a steward of many resources: books, periodicals, research … and birds.
The project took flight over four decades ago. Between 1978-1996, Sister Donna Schroeder and the students in her Bird Identification biology course cataloged 97 different bird species they had observed on the College's Duluth campus. When the list made its way to the Library in 2017, Snelling was compelled to keep it going.
"Since I'd been keeping my own list for a dozen years at that point, I asked Sister Donna if I could update her species list and she was very agreeable in doing that," he said. To date, Snelling has contributed 29 species to the campus' growing checklist.
But the project didn't stop there. Snelling also created a guide, "A Catalog of Birds at The College of St. Scholastica," dedicated to the birds found on St. Scholastica's campus and other interdisciplinary bird-related programming. Since its publication in June 2020, the guide has been viewed over 1,160 times.
Snelling described the site as an outstanding opportunity for outreach to faculty in a variety of disciplines. Currently, A Catalog of Birds features illustrations by reference librarian Todd White, an essay from a well-known ornithologist and friend of the College Laura Erickson and a recording of assistant professor of music Nick Susi performing a Liszt piece that was inspired by the story of St. Francis preaching to the birds. Photographs and recordings of birds on campus are also highlighted in guide galleries.
For Snelling, the project is a continuation of a passion that began when he moved to Minnesota. He would hike in the Boundary Waters near Ely and was curious about the birdsong he would hear along the trails. "I was also renting a little cabin near Eveleth and my landlord always had a bird feeder outside my window, so I was challenged to try and identify the birds that would come to that feeder."
By the time he joined the St. Scholastica community in 2005, Snelling had been birding and studying guides for a decade. His interest grew during the height of the pandemic when campus operations transitioned to virtual learning and working.
"I decided to purchase a camera to start making records of the birds found on campus," he said. "During that year that I was working from home, it helped me feel more connected to St. Scholastica."
Snelling has photographed 80 different species all over campus, including the perimeters of the parking lots, the Gethsemane Cemetery and the wooded areas near Chester Creek. In November, he captured his favorite: the Barred Owl. "Just to stumble upon this particular bird, out in the open, it was unusual to actually find an owl on my own." Snelling spent a half-hour with him, an experience he described as magical.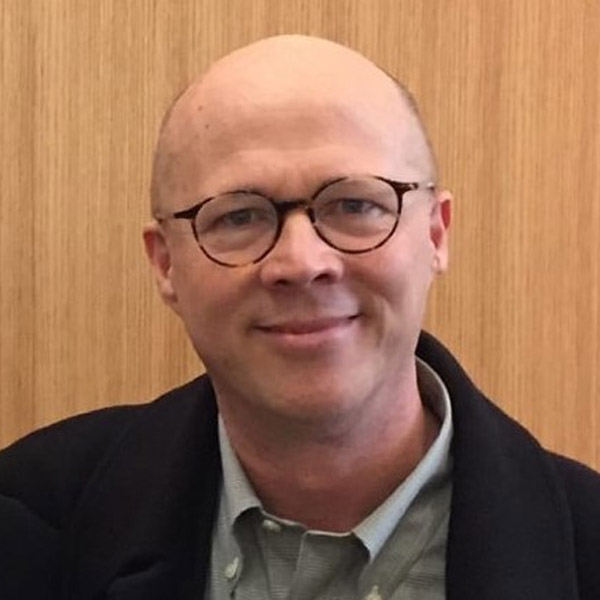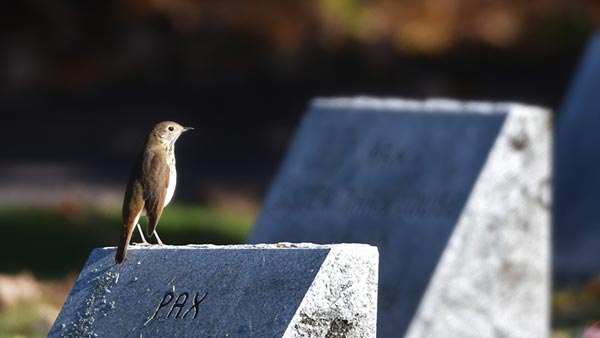 The project has joys and losses. "There are certain species on the early list that we don't see anymore," Snelling said. Similarly, "it also occurs to me as I'm taking photographs that some of the species I'm taking pictures of won't be found here in decades to come." In that regard, the Guide represents a small, but meaningful effort to contribute to the conservation of bird species found on the Duluth campus.
And it has brought personal fulfillment, too. "My interest isn't scientific, it's aesthetic. I'm moved by the beauty of the birds and by their song, their habitat. I didn't realize it when I started, but I now regard birding as a form of meditation. Where I'm cultivating attention, I'm also cultivating calmness and I find it to be quite therapeutic."
Cultivate calmness and learn more about the birds of St. Scholastica by visiting "A Catalog of Birds" on the CSS Library LibGuide.