January 12, 2022
A legacy of her own
Jaci Tourtellott '22 is considered a legacy student. Both her mom and sister attended the College, gravitated towards healthcare studies and earned nursing degrees. While her path would eventually lead her to St. Scholastica, too, Tourtellott wanted to map out her own legacy.
As a high school sophomore, she had taken a class called introduction to healthcare and it opened her eyes to a field she had never considered: physician assistant studies. "I knew that medicine was interesting and that I wanted to help people," she recalled. "And I wanted to do something different than my mom and sister." Tourtellott also liked the program's time commitment of 28 months.
Once she had decided to pursue a pre-PA track, she looked at a variety of schools that had the master's program including the University of Wisconsin-LaCrosse and University of South Dakota, but they weren't good fits. Tourtellott also considered Augsburg and Bethel, but conceded she wanted to be further away from her hometown of Gaylord, MN.
Enter St. Scholastica.
"My mom really wanted me to go there, but she also encouraged me to keep my options open," Tourtellott said. "But once I did an official tour, I just loved the vibe." She remembers walking around campus and seeing people smile in her direction. "I just knew this was where I had to go."
Navigating a demanding double major
And she has certainly made the most of her time as a student.
Tourtellott is double-majoring in health humanities and biology, a combination that has proved challenging and rewarding. Among her favorite classes: anatomy and physiology because "it's fun to know exactly how the kidney works!" and biochemistry with Dr. Zach Via.
She also enjoyed healthcare across cultures. "It was very applicable and gave a picture of different cultures, real world thinking and religious perspectives," she said. "It showed the dilemmas that people experience in healthcare and demonstrated that there's a distinction between western medicine versus religious beliefs versus culture." In the end, she acknowledged, you can't just look singularly at holistic care.
Along the way, Tourtellott experienced some uncertainty about her path, especially during sophomore year when her course load got very "science-heavy." Additionally, she was working as a Certified Nursing Assistant to bolster her PA school application and found herself questioning how she could continue to sustainably balance work, studies and her involvement with Student Activities. In that respect, the pandemic and ensuing disruption to her sophomore year actually offered some clarity.
"It paused everything and I got to focus more on what I had to do," she said. "Ultimately, coming back, it made me realize that I do want to do medicine, I do want to do PA. This is where I'm going to have an impact."
The experience of overcoming internal conflict proved valuable in another way, too; it gave Tourtellott a meaningful perspective for the personal essay component of her PA school application.
"Why don't I do it?"
During the end of her sophomore year, Tourtellott had also applied and been appointed to serve as a general senator on the College's Student Government Association (SGA). She saw it as an opportunity to give back and make a difference, much like her involvement in Student Activities. As the College continued to navigate the pandemic, Tourtellott considered the role of SGA and how they could offer support to the student community.
"We have the power to advocate for the student body," she said. "The College really looks to us, so we can band together to shape the future."
Tourtellott wanted to rebuild community among senators and identify ways to help other student clubs reach their full potential. Mostly, she wanted to reiterate the message that together, the student body could work towards positive change, even in the face of adversity. At one point, she asked herself, "if I really want something to be done about this, why don't I do it?"
So, empowered by her experiences in Student Activities and SGA, she decided to run for student body president. And she won. Tourtellott is the first Asian American woman to serve in this role in the College's history.
Her tenure as president has already had lasting impacts.
One of Tourtellott's proudest achievements is her involvement in creating an experiential learning course for pre-physician assistant students. Reflecting on her own struggle of juggling course work and patient care hours, she proposed offering a class that would allow students the opportunity to earn their required hours while also earning college credit.
"I reached out to Andrea Chartier in Career Services and Dr. Zach Via to see if it was even possible, and they said, 'we've actually been talking about this!' So I said, 'that's good to know because students want it!'"
Together, with hospital partners, Tourtellott, Chartier and Via built the syllabus and worked to make the experiential learning course an official Veritas, or general education, course.
Although Tourtellott won't be able to reap the benefits, she is excited that other Saints, including the eight who are currently enrolled in the course, will be able to have intentional, blocked-out time to work as a CNA, EMT or paramedic. She considers it a lasting legacy.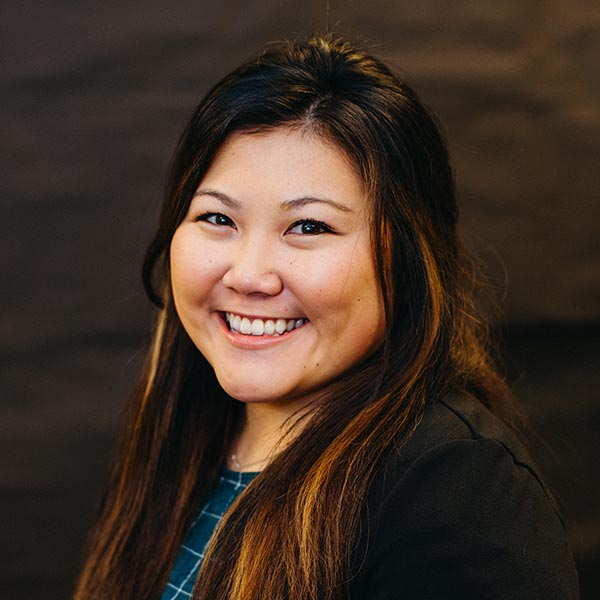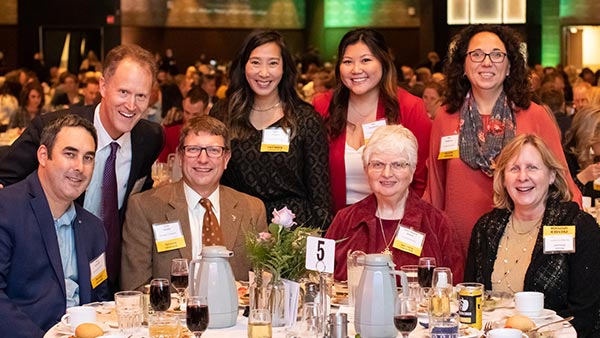 Embracing her identity
As much as she looks forward to graduation and beginning her physician assistant studies at St. Catherine University, Tourtellott can't help but feel nostalgic about how quickly the past four years have gone by. And she recognizes the personal transformation she's experienced, too.
"My freshman year, I remember thinking, how am I going to change, and oh my gosh, I've changed so much."
She recalled being invited to participate in a first-year Dignitas class called "Race and Social Justice in the US: A Benedictine Perspective," but also admitted that when she arrived at St. Scholastica, she didn't think of herself, a transracial adoptee, as a person of color.
"I learned a lot that year, but I still wasn't sure if this is me yet," she explained. "I was still figuring out who I wanted to be, who I am." During her time on campus, Tourtellott met two other adoptees who became her close friends. And along the way, she began to dig deeper into her identity.
"As the world changed, I realized that, actually, these issues are really important to me and they do affect me," she said. "Maybe I can provide a unique lens as a person of color raised in a white household."
This lens also has a profound impact on her future aspirations as a healthcare professional. "We can't continue to care for everybody like they're white. I'm excited to bring that perspective into healthcare, and work to make healthcare a more accessible place."
And in the end, the path that Tourtellott was intent on creating four years ago has had a sweet and satisfying finish.
"I did all the things I wanted to do and I don't have any regrets. It's just been so fun."