Barbara McDonald, President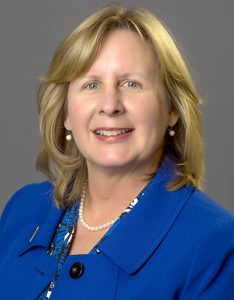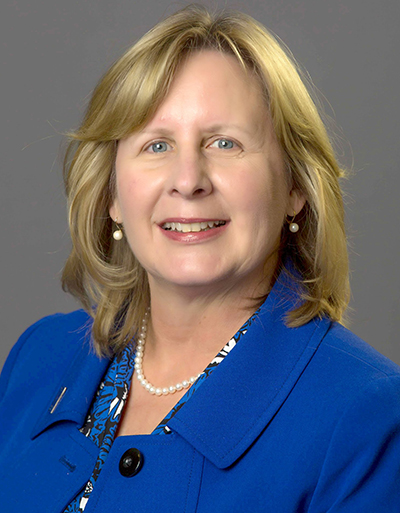 Tower Hall, Room 2107
218-723-6041
president@css.edu
Barbara McDonald is the chief administrative officer of the College. She works with the Board of Trustees to build a shared vision for St. Scholastica's continued growth and excellence. With the President's Cabinet, she plans and implements strategies for achieving that vision.
Amy Bergstrom, Associate Vice President for Inclusive Excellence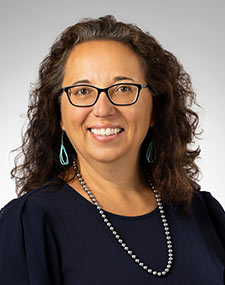 Tower Hall, Room 2108
218-723-7067
abergstrom@css.edu
As the Associate Vice President for Inclusive Excellence, Amy Bergstrom is responsible for leading the College's diversity and inclusion efforts and achieving inclusive excellence goals in close collaboration with Academic Affairs, Student Affairs and the Human Resources office.
Sister Kathleen Del Monte, Associate Vice President for Mission Integration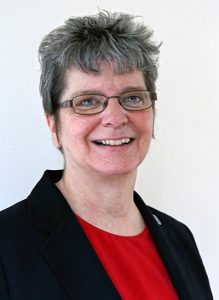 Tower Hall, Room 2602
218-723-6184
kdelmonte@css.edu
In her role as Associate Vice President for Mission Integration, Sister Kathleen helps people new to our college community (faculty, staff, students, board members, etc.) learn about and appreciate our Catholic Benedictine identity. In addition to serving as a resource for the college community in living out our values drawn from the Rule of St. Benedict and our 1,500+ year lived tradition, she also serves as a bridge/liaison between the College and the Monastery.
Benjamin Deneen, Chief Information Officer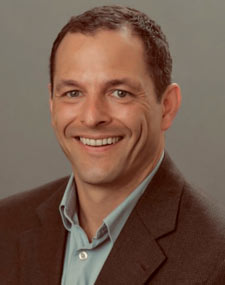 Tower Hall
bdeneen1@css.edu
Benjamin Deneen serves as St. Scholastica's Chief Information Officer. He oversees the College's Information Technology Division which supports both infrastructure and customer-facing enterprise IT services.
Rachel Fox, Executive Assistant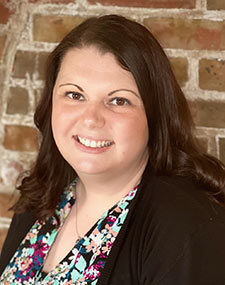 Tower Hall, Room 2109
218-723-6041
rfox2@css.edu
Rachel Fox serves as the Executive Assistant to the President at St. Scholastica. In addition to supporting the President, she also serves as the administrative assistant to the Board of Trustees at the College.
Jill Larson, Executive Director of Finance/CFO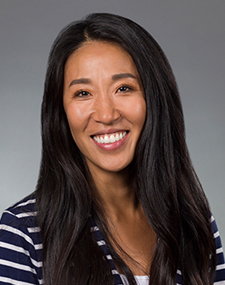 Tower Hall, Room 2608
218-723-6009
jlarson24@css.edu
Jill Larson serves as St. Scholastica's Executive Director of Finance and Chief Financial Officer. She oversees financial operations, which includes budget, grants, accounts payable and p-card administration, student accounts and accounts receivable.
Chris Mueller, Vice President for College Advancement
Tower Hall, Room 1410A
218-723-6460
cmueller1@css.edu
Chris Mueller is the vice president for College Advancement. He oversees St. Scholastica's strategic operations in advancement, which includes fundraising, alumni engagement, and foundation and government relations.
Ryan Sandefer, Vice President for Academic Affairs and Interim Vice President for Enrollment Management and Student Affairs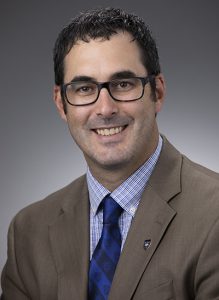 Tower Hall, Room 2111
218-625-4931
rsandefe@css.edu
Ryan Sandefer is the College's vice president for Academic Affairs. He serves as a leader and stabilizing force in the College's academic mission, with an appreciation of its Catholic Benedictine heritage and commitment to graduating well-rounded professionals grounded by a liberal arts education.
Diane Vertin, Chief Operating Officer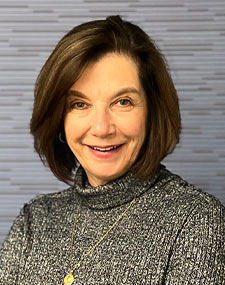 Tower Hall, Room 2106
218-723-6012
dvertin@css.edu
As St. Scholastica's Chief Operating Officer, Diane Vertin provides leadership to the Office of Institutional Effectiveness and Human Resources. She oversees the strategic planning and accreditation processes that inform the Board of Trustees and the College community regarding the institution's operational effectiveness and compliance.