October 26, 2020
Virtual Peace and Justice lecture series focuses on "New Immigrants – Familiar Stories"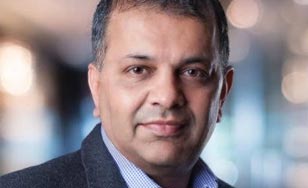 St. Scholastica's next Alworth Center for Peace and Justice lecture series will be held virtually next month.
The theme for the 2020-21 Alworth Center for Peace and Justice Lecture Series is "New Immigrants – Familiar Stories?" This year's speakers will examine the causes of today's immigration patterns, and look into the challenges and opportunities offered by this new wave of immigrants. The series is free and available for anyone to attend through Zoom. Attendees are asked to pre-register at css.edu/peace.
Next month, author and journalist Suketu Mehta will present "We Are Here Because You Were There," at 7:30 p.m. on Wednesday, Nov. 12.
Suketu Mehta is the New York-based author of "Maximum City: Bombay Lost and Found," which won the Kiriyama Prize and the Hutch Crossword Award and was a finalist for the 2005 Pulitzer Prize, the Lettre Ulysses Prize, the BBC4 Samuel Johnson Prize, and the Guardian First Book Award. Mehta is Associate Professor of Journalism at New York University. His book about global migration, "The Land is Our Land," was published by Farrar Straus & Giroux in June 2019.