February 3, 2021
The College of St. Scholastica's next Virtual Peace and Justice lecture series presentation to focus on "Why the U.S. Needs More Immigrants"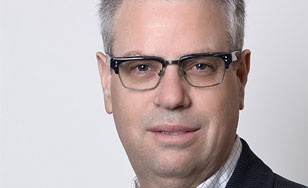 The College's next Alworth Center for Peace and Justice lecture series will be held virtually later this month.
The theme for the 2020-21 Alworth Center for Peace and Justice Lecture Series is "New Immigrants – Familiar Stories?" This year's speakers examine the causes of today's immigration patterns, and look into the challenges and opportunities offered by this new wave of immigrants. The series is free and available for anyone to attend through Zoom. Attendees are asked to pre-register at css.edu/peace.
This month, author, speaker and political commentator Dr. Darrell Bricker will present "Why the U.S. Needs More Immigrants," discussing how immigrants impact the economy at 7:30 p.m. on Thursday, Feb. 11.
Dr. Bricker is the CEO of Ipsos Public Affairs based in Toronto. He has written five national bestselling books, his most recently published in 2019 titled, "Empty Planet: The Shock of Global Population Decline" with John Ibbitson.