December 11, 2020
The College of St. Scholastica celebrates graduating students through virtual ceremony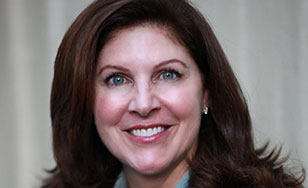 The College of St. Scholastica will recognize its graduating students virtually this month, in lieu of an in-person commencement ceremony.
Due to COVID-19 safety measures and the College's commitment to keeping their community safe, December's commencement ceremony will be held virtually at 12 p.m. on Dec. 19.
The virtual ceremony will feature St. Scholastica alum, Colonel Marcy Steinke, USAF (Ret). Steinke is Principal at MRC Strategic Consulting and Advocacy, focusing on National Security, Space and AI/ML Information issues. She is also a retired US Air Force Colonel and combat pilot with 25 years Department of Defense experience, 100 combat missions and various deployments globally. Among Steinke's esteemed positions includes her service to both Presidents Bush and Obama as Director of the White House Operations Directorate responsible for the Presidential Emergency Operations Center and Airlift Operations. She was also selected by NBC's Tom Brokaw as the American Profile of the Week.
In order to provide graduates with the individual and personalized recognition of their achievements that they deserve, St. Scholastica will be using MarchingOrder for the virtual ceremony and each student will be given a personalized slide to celebrate their special day. An online commencement program will be available on Dec. 19. The ceremony will be available to watch at https://virtualgrad.marchingorder.com/css/95/i.
All spring, summer and fall 2020 graduating students will be included and are invited to return for an in-person ceremony in spring 2021 being held at the Amsoil Arena, Duluth Entertainment Convention Center.