May 20, 2020
Teaching licensure program moves online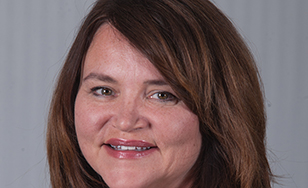 St. Scholastica's graduate program for aspiring teachers will move to 100% online delivery starting this fall.
The Graduate Teaching Licensure program is for people who already hold bachelor's degrees in areas other than education and want to become teachers. It can be completed in less than two years.
Program organizers say the shift online is in keeping with their emphasis on accessibility and convenience for working adults, and fits with the current environment of virtual learning brought on by COVID-19. Online education is already solidly within St. Scholastica's academic enterprise, according to Chery Lucarelli, PhD, chair of the School of Education's graduate programs.
"Our GTL program is designed to be a flexible, engaging, interactive program to meet the needs of adult learners who want to become teachers," Lucarelli said. "We know how to work online well, and we know how to work with adult learners. We are a nationally accredited program."
The GTL program's curriculum has long been ahead of the curve in terms of educational technology, which is more important than ever as teachers across the country move to distance learning.
"Every one of our candidates learns about the foundational components of computational thinking, and they also learn how to create an online lesson," Lucarelli said. "They're going to be well prepared for teaching in this new environment."
GTL program alumni have reached out to Lucarelli to express how important these lessons have been now that they've had to move to online learning.
Erin Petz Giguere, a first-year Spanish teacher in Grand Marais who recently completed the GTL program, wrote about how "valuable and directly applicable" she'd found the GTL's tech lab sessions in her work, particularly as she had to move into an online delivery mode.
"The fact that my students and I have worked with those resources from the beginning of the year is an incredible asset to our transition to distance learning," Petz Giguere wrote.
The shift from a hybrid model to online will help to address teaching shortages in rural locations, particularly for elementary schools that are experiencing an acute need, Lucarelli said. The online format will open up the program to people who might not have been able to attend in-person classes.
"It's going to be more flexible for all of our folks who want to be teachers," Lucarelli said.
All faculty members in the GTL program are former K-12 teachers, Lucarelli said, and the curriculum places "a focus on inclusive excellence to meet the needs of diverse learners."
For more information, visit css.edu/GTL.