April 13, 2019
Talk on "despair and moral wrongdoing" rescheduled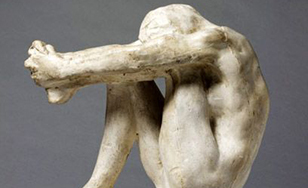 In a faculty colloquium rescheduled because of inclement weather, a St. Scholastica philosophy professor will discuss how theologian Thomas Aquinas' thoughts on the moral implications of despair relate to climate change.
Dr. Ashley Dressel, assistant professor in the Philosophy Department, will give a free talk on "Thomas Aquinas on Despair and Moral Wrongdoing" at 3:40 p.m. Friday, April 26 in Tower Hall room 4119. The public is welcome.
It is common to pity those who experience despair, Dressel says. However, Aquinas categorizes theological despair as both an instance and a source of willful wrongdoing, and as seriously blameworthy. Dressel will touch on ways we might apply a Thomistic understanding of despair to contemporary concerns about despair in the face of climate change.
The 40-minute talk will be followed by a question-and-answer session. The event is free and open to the public, and refreshments will be provided. The School of Arts and Letters Colloquium, a monthly lecture series highlighting faculty research in the SAL, is in its 12th year.