February 26, 2020
Student and professor team up for discussion on poets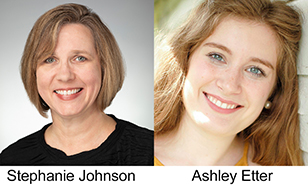 THIS EVENT HAS BEEN CANCELED.
A St. Scholastica faculty member and student will team up for a discussion about how influential 19th-century poets Emily Dickinson and Christina Rossetti portrayed women in their work.
"Death and Desire in Dickinson and Rossetti" will be held at 3:40 p.m. Friday, March 20, in Tower Hall room 3121.
Writing in an era when women's bodies were covered, confined, and often endangered, Dickinson and Rossetti affirmed female desire and the value of the body.
English and philosophy double major Ashley Etter '22 will examine Dickinson's reconsideration of the female's role in traditional narratives of sin and shame and her engagement, above all, with questions about selfhood and identity.
Associate Professor of English Stephanie Johnson, PhD, will discuss the centrality of sensory experience for Rossetti's religious understanding of salvation as it leads toward a theology of the body.
Despite their dissimilar bodies of work, Rossetti, in England, and Dickinson, in America, both represented artistic and theological authority for women in the nineteenth century.
The 40-minute talk will be followed by a question-and-answer session. The event is free and open to the public. Refreshments will be served.
Now in its 13th year, St. Scholastica's School of Arts and Letters Colloquium is a monthly lecture series highlighting faculty research in the SAL.