February 15, 2018
St. Scholastica, UMD Partner for Documentary Screening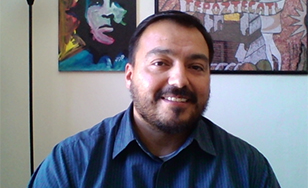 St. Scholastica and the University of Minnesota Duluth are co-sponsoring the screening of a documentary about a college football team that made history during the Civil Rights movement.
"Through the Banks of the Red Cedar" tells the story of Michigan State University coach Duffy Daugherty and his efforts to form the first fully integrated football team in America in 1963. Filmmaker Maya Washington's father, Gene Washington, is one of the team members who shares his story in the documentary. He went on to be inducted into the College Football Hall of Fame and became a successful Minnesota Vikings wide receiver.
The MSU team was not only successful on the gridiron, but its impact on the civil rights movement led to the integration of college football teams across the country. A few team members even went on to become first-round picks in the 1967 draft.
UMD will host a screening of the documentary at 6:30 p.m. Tuesday, Feb. 20, in the Marshall Performing Arts Center, 1215 Ordean Court.
Chris Davila, director of the Office of Equity, Diversity and Inclusion at The College of St. Scholastica, will lead a post-screening discussion with Maya Washington, Gene Washington, and University of Minnesota Duluth Athletic Hall of Fame honoree Dr. Harry Oden about the contributions of early African American pioneers in collegiate and professional sports.
This activity was made possible by the voters of Minnesota through a grant from the Minnesota State Arts Board, thanks to a legislative appropriation from the arts and cultural heritage fund. This event is free and open to the public.