St. Scholastica receives funding to bring more diversity into computing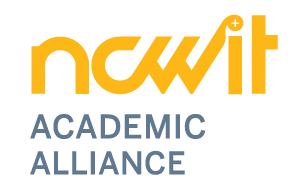 St. Scholastica was recently chosen to receive a 2021 NCWIT Academic Seed Fund.
The Seed Fund is given by the National Center for Women and Information Technology with support from Microsoft Research and provides start-up funding to academic programs focused on recruiting and retaining women in computing.
With the $19,000 grant, the National Center for Computer Science Education (NCCSE) will work with St. Scholastica and regional community colleges to create a welcoming pathway for diverse students throughout their completion of core classes in the online Computer Information Systems (CIS) program.
This goal will be reached through workshops for marketing, admissions and counseling staff, along with computing faculty to create welcoming virtual environments for students.
About the National Center for Computer Science Education at the College of St. Scholastica
The National Center for CS Education champions, researches, and provides equitable computer science education opportunities for K16 students and educators. Among other projects, the Center has developed and supports curricula for high school CS courses, a graduate program for CS teachers, and is collaborating with regional school districts to develop K-12 CS pathways for students. Learn more at https://www.ncwit.org/project/ncwit-academic-alliance-seed-fund.
About the Computer Information Systems (CIS) Department at the College of St. Scholastica
The Computer Information Systems (CIS) Department offers bachelor degrees in CIS focused on software development, business analysis and cyber security and master's degrees in applied data analytics and project management. Students can take classes both on the Duluth campus and online.
St. Scholastica is a 109-year-old private, independent college founded in the Catholic Benedictine tradition. It is nationally recognized for quality and value. It has been named the top Minnesota college for economic mobility, and U.S. News & World Report includes it on its Best National Universities and Top Performers on Social Mobility lists. The College is ranked on Money magazine's "Best Colleges for your Money" list, Princeton Review's 2020 list of Best Midwestern Colleges, and Forbes' Top Colleges list. The Center for First-Generation Student Success has named St. Scholastica one of the top 80 colleges in the country for commitment to first-generation students. Learn more at css.edu.