October 18, 2018
Speaker to share first-hand experience of being a refugee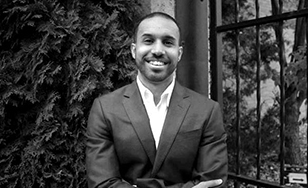 A former refugee will share his experiences during a free talk at St. Scholastica.
Mohamed Malim will give a talk at 7 p.m. Wednesday, Oct. 24, in the Burns Wellness Commons room 249 on campus. The event is open to the public.
Malim is a 2018 graduate of the University of St. Thomas. His family fled Somalia to escape civil war, and he spent his first three years in a Kenyan refugee camp before his family relocated to the United States. His talk will aim to raise awareness of the plight of refugees and offer opportunities to make a positive difference in the lives of other refugees. The United Nations reports there are more than 68 million refugees worldwide. In 2017, only 1 percent of them found a new opportunity to start over.
The event is being organized by St. Scholastica's Student Senate. The goal is to broaden the perspective of students and the community on what refugees go through, said Chanty Armijo-Cruz, Student Senate Vice President of Diversity and Inclusion.
"Hearing about the refugee experience from a former refugee gives better insight into the experience of this population," Armijo-Cruz said. "Not only do we want to bring awareness about this crisis, but also to inform the Duluth community about how to support those affected."