Scholar gives free webinar on the importance of relationships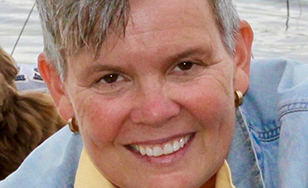 An internationally known social work professor will give a free online presentation next week about the importance of relationships for mental health.
Associate Professor Dr. Connie Gunderson MSW, LISW, who has more than 30 years of experience in social work, research and instruction and has built global partnerships around her fields of expertise, will present "Relational Resiliency" at 2 p.m. Tuesday, July 21.
The free webinar will invite participants to explore how relationships support resiliency, especially in challenging and uncertain times. Gunderson's talk will be followed by an open question-and-answer session.
"Particularly during the COVID-19 pandemic," Gunderson said, "we notice how important relationships are and how physical and social isolation can be painful. My presentation will explore how we can nurture, foster, and create ways to (re)connect with one another as we move through these challenging times – together."
After completing her undergraduate studies at St. Scholastica, Gunderson moved to Germany, where she worked until 2012. She completed her MSW at the Alice Salomon Hochschule in Berlin, and received her PhD at the University of Bremen. As an instructor, her areas of scholarly expertise include human trafficking, gender studies, and international social work research.
She has worked as a relational cultural therapist focusing mainly on women, trauma and addiction and the needs of families. As a researcher, she has completed studies of human trafficking in Germany and the European Union. She has published books and articles addressing social issues such as human trafficking, diversity, and gender, and has international teaching and advisory partnerships with diverse universities and colleges in Europe and the United States.
St. Scholastica is a 108-year-old private, independent college founded in the Catholic Benedictine tradition. It is nationally recognized for quality and value. It has been named the top Minnesota college for economic mobility, and U.S. News & World Report includes it on its Best National Universities and Top Performers on Social Mobility lists. The College is ranked on Money magazine's "Best Colleges for your Money" list, Princeton Review's 2020 list of Best Midwestern Colleges, and Forbes' Top Colleges list. The Center for First-Generation Student Success has named St. Scholastica one of the top 80 colleges in the country for commitment to first-generation students. Learn more at css.edu.