September 12, 2019
Scholar discusses "What is Justice?" in season-opening talk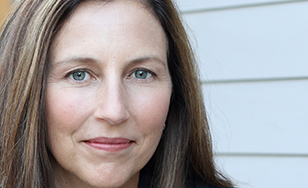 An expert on political and moral philosophy will speak at St. Scholastica on the fundamentals of justice, morality, and the justification for punishment or reward.
The Alworth Center for the Study of Peace and Justice Lecture Series presents "What is Justice?" with Erin Kelly at 7:30 p.m. Thursday, Sept. 26 in the Mitchell Auditorium on campus.
A native of Rochester, MN, Kelly earned her PhD at Harvard University. She is now a professor of political and moral philosophy and the philosophy of law at Tufts University in Medford, MA, and the author of 2018's "The Limits of Blame: Rethinking Punishment and Responsibility." Her presentation will be about the morality behind responsibility and punishment.
This event is free and open to the public.
The theme of the 2019-2020 Alworth Center for the Study of Peace and Justice Lecture is "…And Justice for All." The discussions will include analysis of American culture and how it addresses questions such as: Is justice available to everyone in equitable portions? Do we all understand justice the same way?
The rest of the schedule:
"Transforming Crime and Punishment" with William Kelly, Thursday, Nov. 5. Kelly is an author and legal consultant who will discuss the status quo in the United States criminal justice system, and what could be done to transform it.
"The Power of Restorative Justice" with Lara Bazelon, Tuesday, Feb. 18, 2020. Bazelon focuses on changes our justice system could undergo to become kinder and more ethically sound.
"Justice, Reconciliation and the Gifts of Nature" with Jamie Harvie, Tuesday, March 3, 2020. Harvie is the executive director of the Institute for a Sustainable Future, and brings to light the intersections between the legal system and the ecosystem.
"Life and Freedom on Death Row" with Anthony Ray Hinton, Thursday, March 26, 2020. Hinton is the survivor of a nearly 30-year sentence on death row on a wrongful conviction. He speaks about his time in legal limbo.
All lectures are at 7:30 p.m. in the Mitchell Auditorium on the Duluth campus.