January 25, 2022
St. Scholastica ranked as a "Best Online Graduate Education Program" by U.S. News & World Report
Once again, the College has been recognized by U.S. News and World Report, earning the honor as one of the nation's best online master's in education programs. In the report released on Tuesday, St. Scholastica is now the highest-ranking online MEd program in Minnesota, Wisconsin and the Dakotas.
The methodology for determining the rankings is based on five categories:
Engagement, which includes graduation rates, best practices, class sizes and retention rates;
Services and technology, which includes student indebtedness, technological infrastructure and support services;
Faculty credentials and training, which assesses the number of terminal degree and tenured faculty, as well as an institution's preparedness to teach distance learners;
Expert opinion, which is an assessment from peer institutions; and
Student excellence, which assesses students' undergraduate GPA and acceptance rates
The College's MEd ranks #53 out of 337 total programs in the country.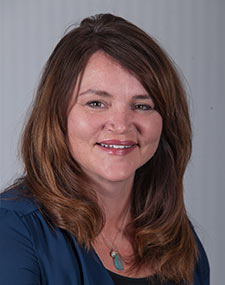 Dr. Chery Lucarelli serves as the chair for St. Scholastica's doctoral and graduate education studies programs. "The need for engaged, innovative educators has never been greater," Lucarelli said. "We are so proud to play a role in fulfilling this need by graduating students who are poised to make a profound impact in their classrooms and communities."
Lucarelli cited the program's focus on equity and social justice as well as the faculty's long-standing expertise in online teaching as two factors that set St. Scholastica's program apart from others.
"Ultimately, this ranking is a reflection of the College's regional and national reputation as a leading online master of education program."
About the Master of Education program
St. Scholastica's MEd is offered 100% online and can be finished in as little as two years. Students participate in a cohort model of learning with a curriculum that is focused on promoting student learning, technology integration, differentiated instruction and critical thinking. Learn more about the College's education programs at css.edu/med.