September 11, 2018
Professor to explore the diverse nature of Shakespeare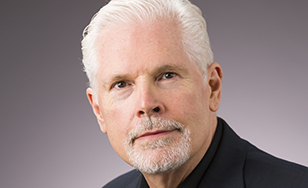 A Shakespearean scholar at St. Scholastica will offer a free talk about the world of Shakespearean performance in all its diversity.
Kevin Quarmby, PhD, an assistant professor of English at St. Scholastica, will present "Re-Wrighting Shakespeare: A Scholarly Journey" at 3:40 p.m. Friday, Sept. 14 in Tower Hall room 4119 on campus.
Quarmby will call on his experience as a professional Shakespearean actor. Informed by his passion for writing, research, and journalistic reporting, he will offer an overview of his scholarship and Shakespeare's continued importance in contemporary theater on a global scale, with stops ranging from the United Kingdom to the United States, from Korea to Colombia, from Russia to Canada and from South Africa to the South of France. His presentation will offer new ways to excite and inform the Shakespeare scholar, student, and avid reader alike.
The talk will be followed by a question-and-answer session. The event is free and open to the public, and refreshments will be provided. The School of Arts and Letters Colloquium, a monthly lecture series highlighting faculty research in the the SAL, is now entering its 12th year.