October 15, 2018
Professor explores the life of composer Schubert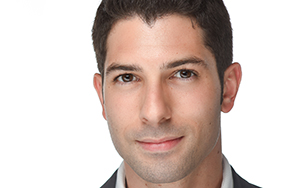 A nationally recognized pianist at St. Scholastica will offer a free talk about 19th century composer Franz Schubert.
Dr. Nicholas Susi, an assistant professor of music at St. Scholastica, will present "Schubert: Sex, Death, and Disease" at 3:40 p.m. Friday Oct. 19 in Tower Hall Room 3625 at The College of St. Scholastica's Duluth campus. The talk is open to the public.
By the 1820s, Franz Schubert found himself at the center of musical life in 19th-century Austria, having studied with Salieri, made the personal acquaintance of Beethoven and been a member of the Gesellschaft der Musikfreunde (Society of Friends of Music). Schubert enjoyed a central place in Viennese musical society. Yet his correspondence indicates that he consistently felt on the fringes of society and identified himself as an outsider. How could this be? And how does it impact our hearing and performance of his musical works? Susi will be broaching these topics.
"The content of this lecture is not only dear to me because of the composer and music I will discuss, but also because the topic is central to my current research on identity in music," Susi said. "I will discuss Schubert's sense of 'othered' identity in connection with the heated debate surrounding his alleged homosexuality. This old debate from the early 1990s is still important for us today if we are to consider the intertwined relationships between identity, diversity, and artistic creation."
The talk will be followed by a question-and-answer session. The event is free and open to the public, and refreshments will be provided. The School of Arts and Letters Colloquium, a monthly lecture series highlighting faculty research in the the SAL, is now entering its 12th year.