January 6, 2020
Presentation highlights music educator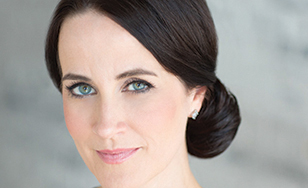 The College of St. Scholastica will host a musical look at the life of legendary music educator Nadia Boulanger at 7:30 p.m. Tuesday, Jan. 14 in the Mitchell Auditorium on campus.
"Nadia" explores the life of Boulanger, a French teacher, composer, and conductor. She served as a teacher for many of the leading composers and musicians of the 20th century, and also performed occasionally as a pianist and organist.
Soprano Adriana Zabala and classical musicians the Bakken Trio will team up for a mesmerizing one woman tour-de-force that combines chamber music with theater to tell Boulanger's story.
The event is free and open to the public. For more information, contact the Spotlight Box Office at 218-723-7000 or spotlight@css.edu.
This performance is made possible by the voters of Minnesota through a grant from the Minnesota State Arts Board, thanks to a legislative appropriation from the arts and cultural heritage fund.