January 26, 2018
Pianist Nick Susi to Find Meaning Behind Music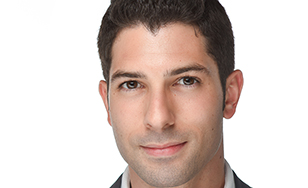 St. Scholastica will host pianist Nicholas Susi for a recital that will examine the philosophical meaning behind some of the last works composed by Franz Liszt and Franz Schubert.
"Composers in Contemplation," the final performance in this season's Cambiata music series, is set for 3 p.m. Sunday, Feb. 11 in the Mitchell Auditorium on campus. The performance will explore how so-called "late-style" works can take on a depth of meaning for their audiences, either as a crystallization of composers' lifelong work or as final statements toward the end of their lives. In Susi's first recital at St. Scholastica, the sacred music of Liszt will help to pull out spiritual implications from Schubert's final piano sonata.
Tickets are $10. For more information, visit spotlight.css.edu or call 218-723-7000.
The word "Cambiata" is Italian for "changed." The series celebrates changing styles and the enduring value of music.