March 13, 2019
Percussion ensembles offer "Graced by Groove"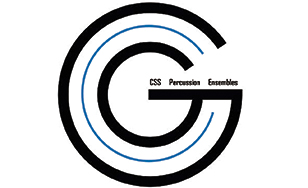 St. Scholastica's percussion ensembles will present a concert called "Graced by Groove" from 7:30 p.m. to 9:30 p.m. Saturday, March 30, in the Mitchell Auditorium on campus.
St. Scholastica's resident Steel Band, World Drumming Ensemble and guest percussion ensembles will team up in a concert that seeks beauty in metal and wood, elegance in motion and unison and goodwill through sound. Directed by Music Department chair Dr. Jeremy Craycraft, the performance will offer an energetic blend of style, groove and uncommonly good tunes with a vibrant new soul.
Craycraft directs St. Scholastica's World Drumming Ensemble, Drumline, and Steel Band. He regularly performs with the Duluth Superior Symphony Orchestra, Lyric Opera of the North, Lake Superior Chamber Orchestra and the Northern Lights Music Festival.
Tickets are $5. Contact the box office at 218-723-7000 or visit spotlight.css.edu to purchase tickets.