New online MS in Chemistry launches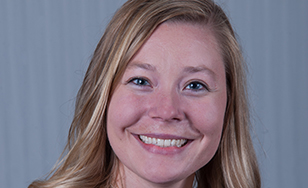 St. Scholastica announces a new online program for Master of Science in Chemistry, with a Graduate Certificate option.
Designed for industry professionals and educators, the program can be started at any time and completed in one year, 100% online.
"This innovative online program is the first of its kind in Minnesota and one of only a handful in the country," said program director Melanie Talaga, PhD, assistant professor of chemistry. "St. Scholastica's chemistry department has been known for academic excellence since it was founded in 1924, and we have applied those standards in creating this flexible approach. The program has six start dates throughout the year, allowing students to enter at any time starting with any course in the sequence, and students are guided by professors and a program director who are devoted to personalized mentorship."
The Online MS in Chemistry develops students' ability to integrate advanced chemistry knowledge and critical thinking skills to effectively approach scientific problems grounded in chemistry. It awards 30 total program credits and is fully accredited by the Higher Learning Commission.The program emphasizes chemistry skills needed for the future, particularly chemical communication, computational chemistry and chemical education. All assessments are built into the courses themselves, eliminating the need for a capstone experience or thesis.An Online Graduate Certificate in Chemistry is also available.
"This option assists educators who are interested in teaching chemistry at a higher level and increases their opportunity for salary advancement," Talaga said.
It awards 18 program credits and is fully accredited. The coursework can be done over summer breaks, she noted.Both the MS in Chemistry and the Graduate Certificate in Chemistry are designed specifically to meet emerging needs of chemistry teachers and industrial chemists.
"We want to help working professionals obtain additional education that is currently not accessible to them," Talaga said. "We're responding to the needs of individuals in Minnesota, which is one of the hallmarks of the St. Scholastica tradition."
More information on both the Online MS in Chemistry and the Graduate Certificate in Chemistry is available at css.edu
St. Scholastica is a 108-year-old private, independent college in Catholic Benedictine  tradition. It is nationally recognized for quality and value. It has been named the top Minnesota college for economic mobility, and U.S. News & World Report includes it on its Best National Universities and Top Performers on Social Mobility lists. The College is ranked on Money magazine's "Best Colleges for your Money" list, Princeton Review's 2020 list of Best Midwestern Colleges, and Forbes' Top Colleges list. The Center for First-Generation Student Success has named St. Scholastica one of the top 80 colleges in the country for commitment to first-generation students. Learn more at css.edu.