Merry Christmas and Happy Holidays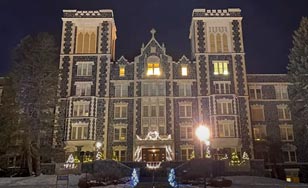 The St. Scholastica community wishes you a safe and happy holiday season. Enjoy Bella Voce performing "While Shepherds Watched Their Flocks" showcasing the Duluth campus and our traditional winter events.
All glory be to God on high and on the earth be peace. May the Hope born at Christmas surround and support you and your loved ones always.