March 13, 2020
March 12 COVID-19 response update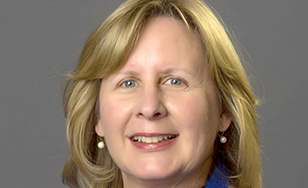 Dear Faculty and Staff,
I am writing to you in follow-up to my communication yesterday about the extension of spring break and the transition to distance learning the following week. As you are aware, institutions of higher education across the country are quickly taking similar measures and moving to a virtual environment. So, we are not alone!
In alignment with Center for Disease Control recommendations, we are asking that you adhere to the following for the sake of our entire St. Scholastica community:
Please do not return to campus or an extended site if you have traveled to or through COVID-19 high-risk locations as noted by the CDC, unless you have completed the measures outlined below. This is a rapidly evolving situation and the areas defined as high risk are constantly changing. Updated information can be found on the CDC Covid-19 website.
If you are returning from international travels, because of the quickly evolving situation, you should self-quarantine for a minimum of 14 days and monitor your health. If you begin to exhibit symptoms during this time, call your health care provider before seeking medical care.
For all employees, do not come onto campus or an extended site if you are not feeling well. Your presence puts everyone at risk.
Starting Monday, March 16 at noon, visitors, students and employees will be required to check in when they come to the Duluth campus and the Bluestone Health Science building. This procedure is for your own protection in the event that we need to contact you.
For the Duluth campus, there will be a single access point for all campus buildings except residential halls (see below). The single access point for the Duluth campus will be the Tower Hall door located off the Mitchell parking lot, to the left of the Mitchell entrance. ALL other buildings will be locked. From this point, people use tunnels to get to other buildings. For buildings not connected through the tunnels, security will escort you.
For the Bluestone Health Science building, the single point of entry will be the first floor entrance on the lake side.
The same check-in process will be required of students and their visitors who are staying in the residence halls. The point of check in will be the front desk in Somers Hall.
The College is encouraging members of the faculty and staff to work remotely unless absolutely necessary to be on campus. Your supervisor can help you make that determination.
If on campus work is necessary, limit group meetings as much as possible and practice social distancing protocols as described by the CDC. Whenever possible, use technology to conduct meetings remotely.
I also want to clarify that all courses will resume or start, through distance learning, the week of March 23 after students complete the extended spring break. We recognize that will reduce the session by one week and will require adjustments in courses. The extra week will allow faculty to move in-person courses online and will provide time for students to transition off campus and prepare to resume their coursework.
With regard to our neighbors, please note that we are working closely with the St. Scholastica Monastery leadership as well as the Benedictine Living Community of Duluth (BLCD) aligning our safety protocols;
The BLCD has strictly limited access to two entrances and implemented a check in process. Visitors are no longer allowed. You can no longer access the BLCD through Tower Hall but must access the facility through their external entrances.
St. Scholastica Monastery is off limits except by invitation or appointment. Both facilities are implementing check-in procedures.
Our Lady Queen of Peace Chapel is now limited to members of the Monastery ONLY.
The Cloister Walk beyond the point of the library is limited to members of the Monastery ONLY.
These guidelines will be re-evaluated and updated regularly as the situation evolves, and remain in place until such time that they are no longer needed. We will keep you informed.
During this uncertain time, we need all of our community members to work together to ensure the community's health and well-being. Let's exemplify our Benedictine Values and practice kindness, support and care for each other and our students. I am so very proud of your talents and expertise, your knowledge and your compassion. In the face of adversity, we rise up to the occasion, which has been the history of the remarkable faculty and staff who have come before us. I want to thank you all for the ways you are working hard to ensure continuity of our teaching, learning and scholarship as we move through these extraordinary times. Thank you for your patience and understanding.
Best wishes for your safety and wellness,
Barbara
—
Barbara McDonald Ed.D
President